MEMBERSHIP
Benefits of Membership
As a member of GMS you will enjoy the many activities our club sponsors:
Field Trips:
There is at least one GMS sponsored field trip per month and one DMC field trip. In addition, we are often invited to join other clubs on their field trips.
Workshop:
Once you are certified by one of our instructors, you can practice your lapidary skills in the workshop at the GMS bulding!
For Kids:
GMS has a group (Junior Section) specifically for children! Several times a year there are special field trips and educational events just for the children in the club.
Special Interests:
Special interest groups called sections meet monthly or bi-monthly, so whatever your interests may be, there is a section (or 2) for you -- Micromount, Mineral, Gem, Fossil, and Sand!
Special Events:
Throughout the year you can look forward to one of our special events!
GMS Building:
The club's permanent home is a perfect place for general membership meetings (7:30, first Monday every month), section meetings, workshops, auctions, parties -- whatever we dream up!
Library:
The GMS building has a library full of rock, gem, mineral, and fossil books plus maps too!
Camaraderie:
One of the most important benefits of membership is being with people who have the same interests as you do!
Dues (New and Renewal)
$25
for one year membership (single or family*).
$35
for one year membership that includes an additional
$10
for printed, postal mailed copies of the newsletter (total of $35).
Note:
Physical newsletters can be mailed to U.S. addresses only, no international addresses.
The electronic edition of the newsletter "Tips and Trips" is included
FREE
with all memberships.
*Family memberships are for people living under the same roof. This includes children of all ages residing with parents; relatives; and extended family. Children younger than 18 years of age are considered junior members.
If you have any questions regarding GMS membership status or have changes in mailing address, telephone number, or email address, please send email to
Membership Forms
Click below for a printable membership form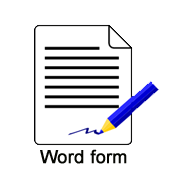 Membership Payment On-line
Click below to pay for membership on-line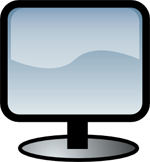 Membership Message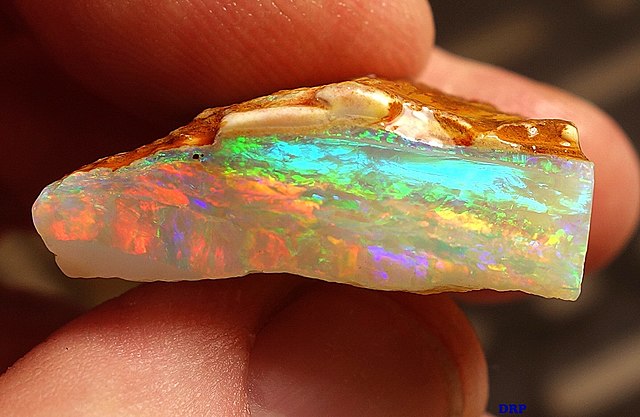 Rough opal from Coober Pedy, South Australia, Dead Horse Gully area. This is high grade (gem grade) precious opal showing full-thickness ("skin-to-skin") play of color. It qualifies as "crystal" opal based on the near-transparency of the background.
Photo Credit: Dpulitzer, CC BY-SA 3.0 via Wikimedia Commons


Tourmaline, Albite, 3.4 x 2.8 x 2.2 cm
Locality: Córrego Pomarolli mine, Linópolis, Divino das Laranjeiras, Doce Valley
Minas Gerais, Southeast Region, Brazil
Photo Credit: Rob Lavinsky, iRocks.com – CC-BY-SA-3.0 via Wikimedia Commons
Welcome to our new members!
Thanks for joining us, and we hope to see you often!
Happy Birthday!!!!
October gives you a choice of birthstones: opal or tourmaline. The name "opal" originates from the Greek word opallios, which meant "to see a change in color." The Roman scholar Pliny used the word opalus when he wrote about this gemstone's kaleidoscopic "play" of rainbow colors that could simulate shades of any stone. Opal's characteristic "play-of-color" was explained in the 1960s, when scientists discovered that it's composed of microscopic silica spheres that diffract light to display various colors of the rainbow. These flashy gemstones are called "precious opals." Those without play-of-color are "common opals."
The name "tourmaline" comes from the Sinhalese words tura mali, which mean "stone of mixed colors." As its name implies, tourmaline stands apart from other gemstones with its broad spectrum of colors in every shade of the rainbow. Tourmaline is not one mineral, but a fairly complex group of minerals with different chemical compositions and physical properties. Certain trace elements produce distinct colors, and many resulting varieties have their own names. [American Gem Society]
Tom Bates
Executive Vice President Membership
[You can see a list of new members and birthdays in the current
Tips and Trips
-- webmaster]