Gem Section
A Special GMS Group
for People Interested in Gems
Gem Section Meets
Last Monday Every Month
Ah, the jewels of the rockhounding world. Gems come in many different forms, but one thing is usually certain -- someone took something normal and transformed it into something spectacular!

Join us at Gem Section to see rocks when they are all dressed up and even dress up a few yourself!

Interesting Articles and Links
Click
here
for a list of links about amber compiled by Sue Gorday.
If you have any questions about Gem Section, please send email to
Gem Section Message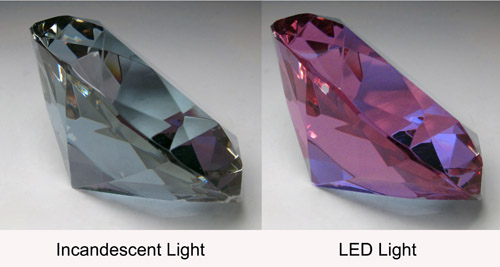 Simulated alexandrite
(Image Credit: Lori Carter
Date: Monday, January 31, 2022
Social Time: 7:00 pm
Meeting Time: 7:30 pm
Speaker: Dion Stewart & Jay Gorday
Topic: Why would you consider buying synthetic gemstones?
Location: Hybrid Meeting (Link here when available)


There was no meeting in December. I hope everyone had a wonderful holiday with family and friends.
This month Dion and I will be leading a talk on synthetic gemstones. It will be a hybrid meeting on Zoom and at the clubhouse. Here is a blurb for the program that Dion sent………
Why would you consider buying synthetic gemstones?
At the meeting we will pass around various combinations of real vs. synthetics allowing you to see first- hand some of the advantages that make synthetics popular. Some of the synthetic gems are complete imitations (not the same composition) but good look-alikes none the less. Other synthetics have exactly the same composition and same structure as the natural gems, but are lab grown and thus are flawless renditions of the natural gems at a small fraction of the cost. You will get to compare the brightness, fire, and the clarity of the naturals versus the synthetics.
For those who show up in person at the clubhouse, we will fold, stamp and address the paper copies of the newsletter before the meeting starts. For those who are joining us via Zoom, we will start at 7:00PM with 30 minutes to visit with everyone. The formal meeting will start at 7:30PM.
I hope to see everyone online thru the virtual meeting or in person at the clubhouse and in the meantime, stay safe!
Jay Gorday and Diana Poppelreuter
Gem Section Co-Chairs
NOTE: Temporary procedures are in place for section meetings, including RSVP before attending. Please read those procedures and guidelines here.
Click below for a map and directions