&nbsp&nbsp&nbsp&nbspThe Georgia Mineral Society, Inc.
4138 Steve Reynolds Boulevard
Norcross, GA 30093-3059
9th Annual Auction Meeting
January 2020
Another year of wild and crazy GMS fun kicked off with a lively auction! Tables were loaded with geological goodies for bidders to drool over. There were some exciting bidding wars as the lots eventually moved from the auction table into happy winners' hands. Lots of bargains were had, especially for the juniors. With junior starting bids at just 25 cents, the solitary junior in attendance got some incredible specimens for mere pennies!
A successful event like this one would not be possible without a lot of volunteers. Many thanks to Kim Cochran for getting all of the lots pulled from the club collection, prepared for the auction, and hauled to the club building. As always, he worked hard as auctioneer as he tracked bids and entertained everyone with his explanations of specimens. Thank you to Juergen Poppelreuter for matching lot numbers to items and arranging lots on tables as well as running items to winning bidders. Thanks to Dennis Buchannan for being a runner too, and Sue Gorday for keeping track of winning bids on paper so we could double-check the spreadsheet I was managing.
Lori Carter, Webmaster
Photos by Lori Carter
Some of the Junior Lots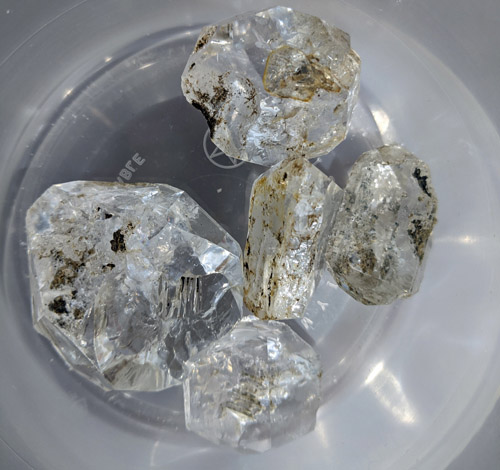 Herkimer "diamonds"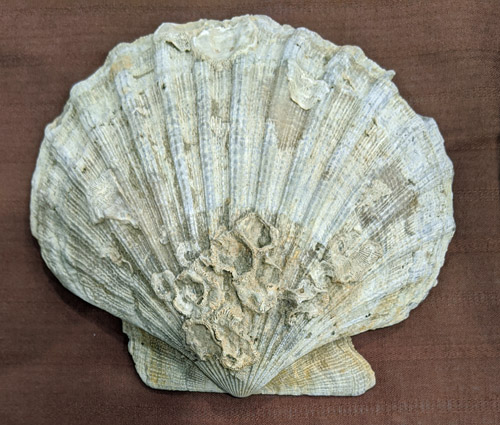 Miocene pecten from Chesapeake Bay, Maryland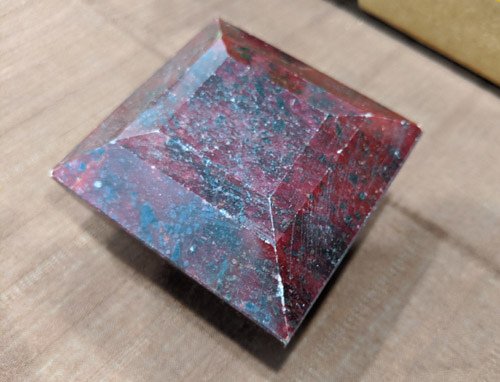 Granite box dyed and "faceted" to look like a ruby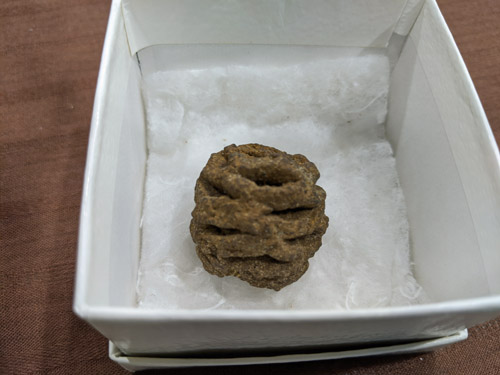 Fossil pinecone from South Dakota! Oh to be young again...
Chalcedony limb cast from Nevada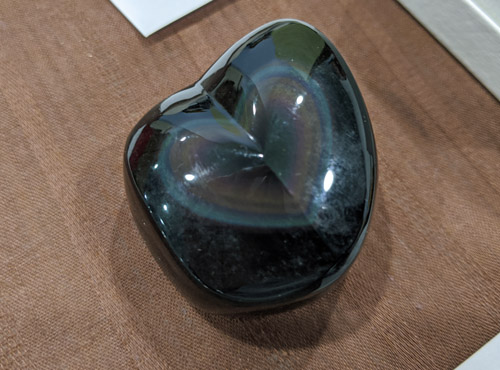 Rainbow obsidian heart from Mexico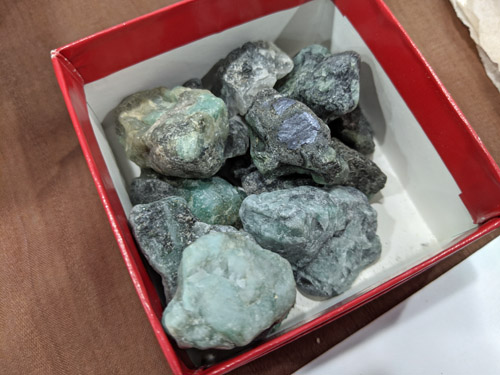 Emeralds from Bahia, Brazil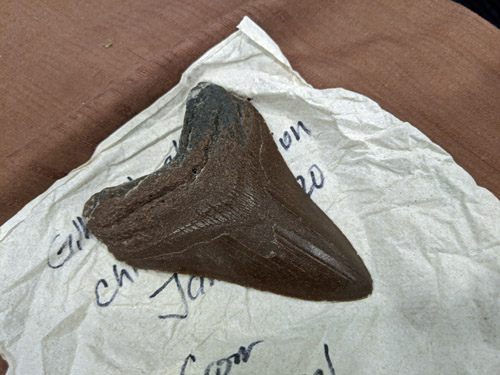 Megalodon tooth replica cast by GMS member Daniel Miller
Photos by Lori Carter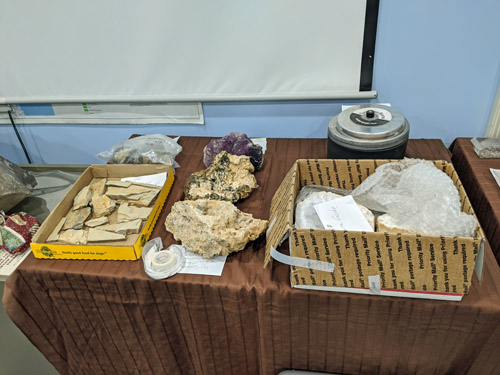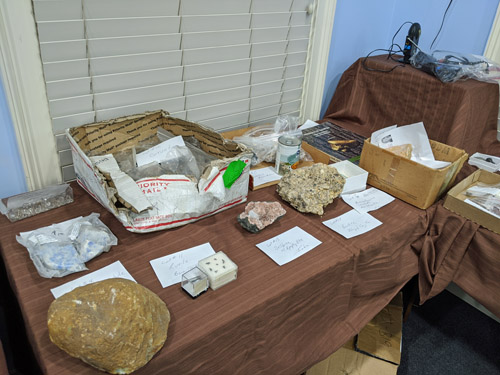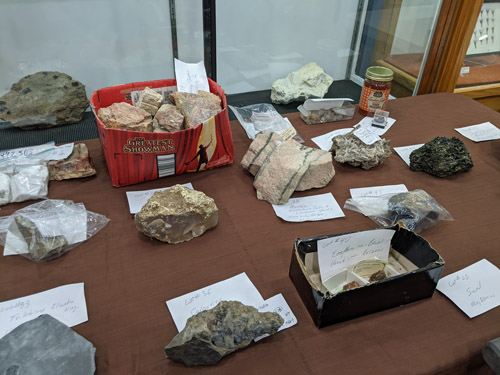 Quick glance at some of the lots
Photos by Lori Carter
Examples of the Goodies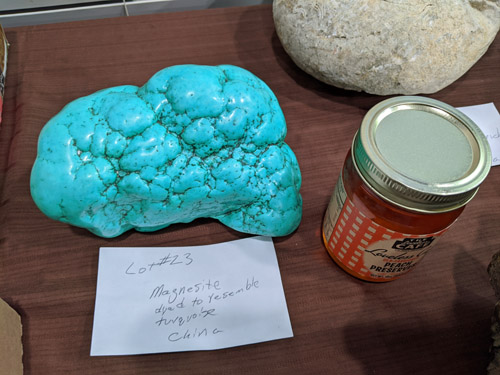 Faux turquoise nodule (dyed magnesite)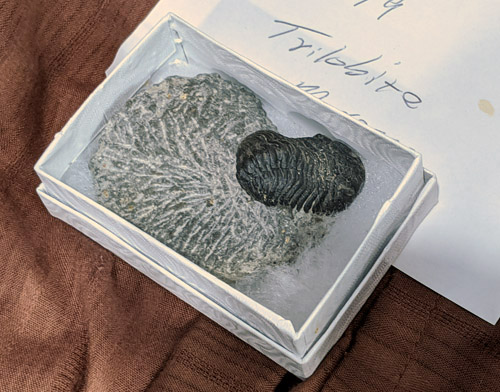 Awesome trilobite from Morocco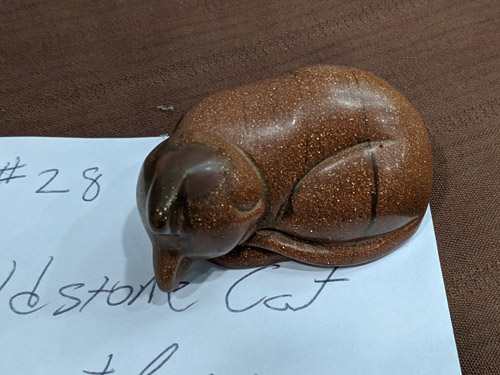 Sleepy goldstone cat from Margaret's collection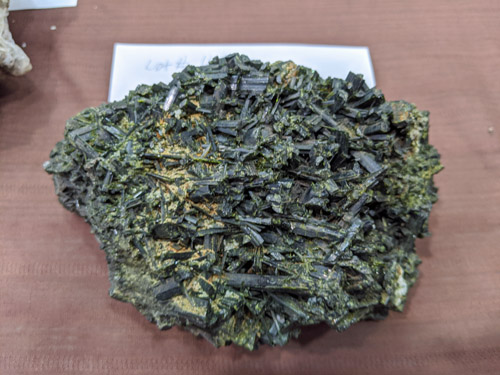 Elbaite tourmaline from Brazil
Stilbite with apophyllite from India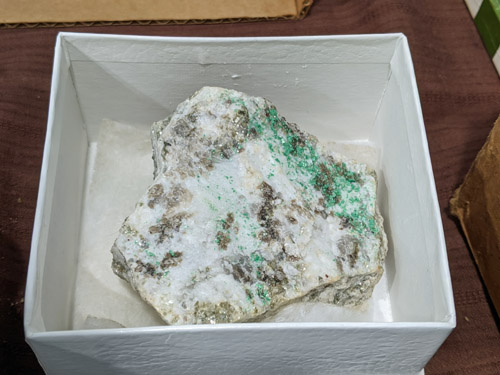 Metatorbernite from Chalk Mountain near Spruce Pine, NC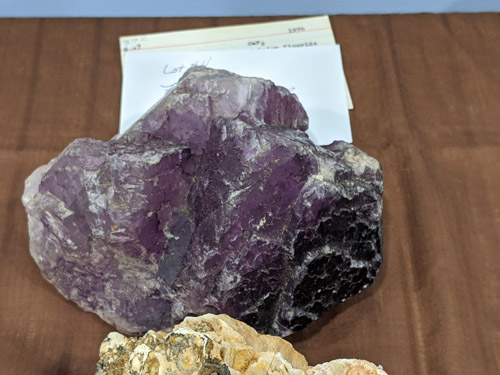 Fluorite from Naica, Mexico
Photos by Lori Carter
Big Ticket Items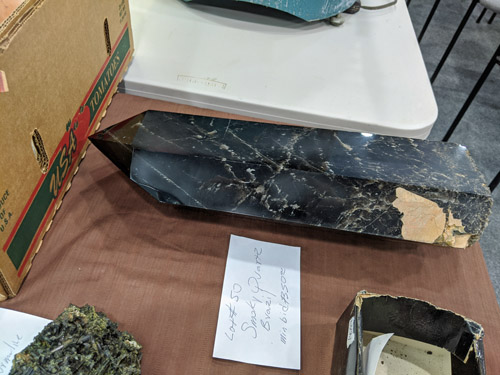 Gigantic smoky quartz crystal from Brazil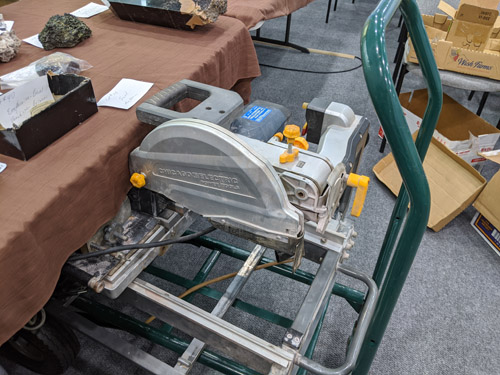 10 inch brick saw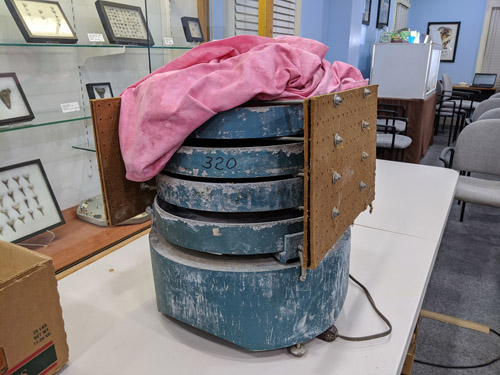 Flat lap machine with assortment of laps
Photos by Lori Carter
Special Items Available with Select Lots
Peach Preserves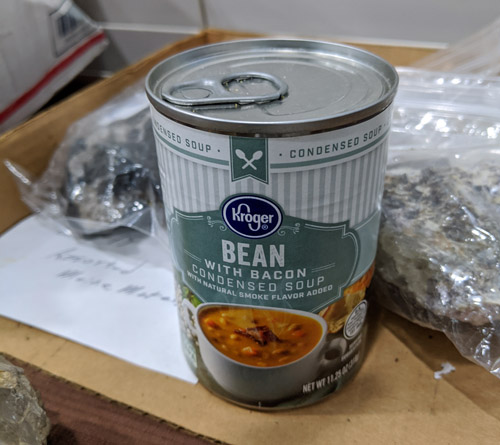 Bean with bacon soup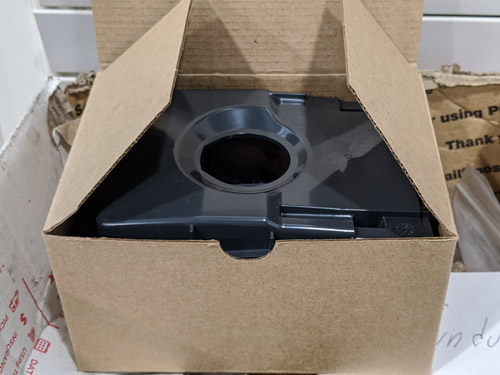 Special swishy thing for cleaning rocks (good for cleaning CPAP stuff too...)
Photos by Lori Carter
The Most Important Part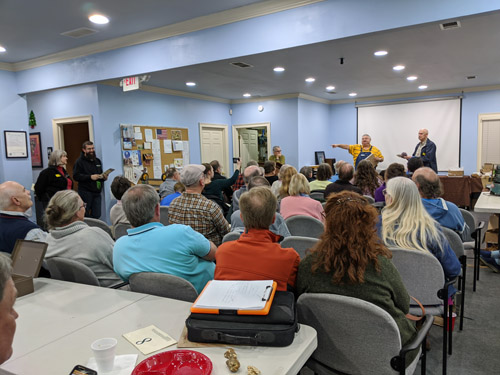 Members eager to bid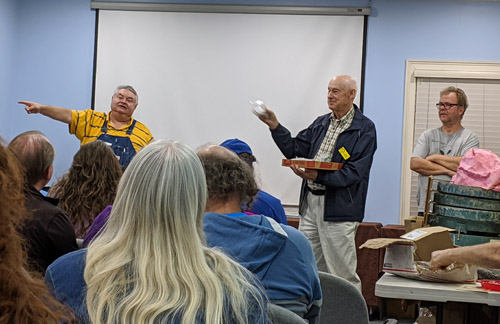 Kim running the show with Dennis and Juergen running the lots to winning bidders