Mineral Section
A Special GMS Group
for People Interested in Minerals
Mineral Section Meets
Third Wednesday
Every Month
Minerals are as varied and unique as people. From the mundane to the spectacular, minerals are fascinating in many respects.

GMS members and visitors who are interested in learning more about minerals -- please join us at Mineral Section meetings for special programs and presentations!



Interesting Articles and Links
Click
here
for a list of zoom links from past Mineral Section meetings.
Click
here
for articles about minerals.
If you have any questions about Mineral Section, please send email to
Mineral Section Message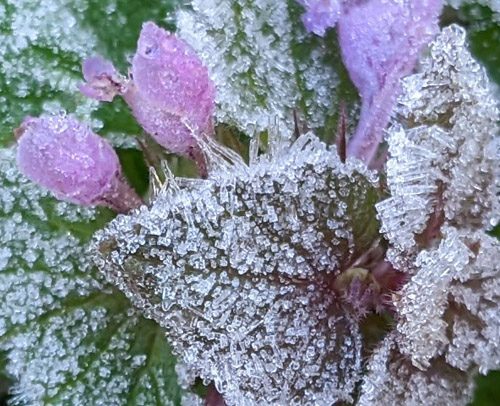 Mineral H2O on flowers found on a GMS field trip
Image by: Lori Carter
No December meeting
The November meeting discussed meteors and how their composition gives clues to where they originate in a parent body. We discussed meteors from asteroid collisions, volcanic events on planets, and even asteroid strikes on the earth.
The December meeting would fall on the 21st, which is too close to the holidays for a decent turnout. We will resume in January 2023 on the third Wednesday of the month as usual and the topic will be announced in the next newsletter.
Have a safe holiday season and may an abundance of mineral H
2
O beautifully grace your domicile.
Tom Faller
Mineral Section Chair
NOTE: Temporary procedures are in place for section meetings, including RSVP before attending. Please read those procedures and guidelines here.
Click below for a map and directions