Fossil Section
A Special GMS Group
for People Interested in Fossils
Fossil Section Meets
Second Monday
Every Month
Fossils are a unique way to get a glimpse of the past. Life (and sometimes death) is immortalized in stone.

These enigmatic rocks are formed many different ways and there is so much to learn from them. Please join us at the fossil section to learn more.

Click here for articles about fossils.
Click here for a link to a website devoted to Georgia fossils.

If you have any questions about Fossil Section, please contact Fossil Section chair Kim Cochran.

Fossil Section Message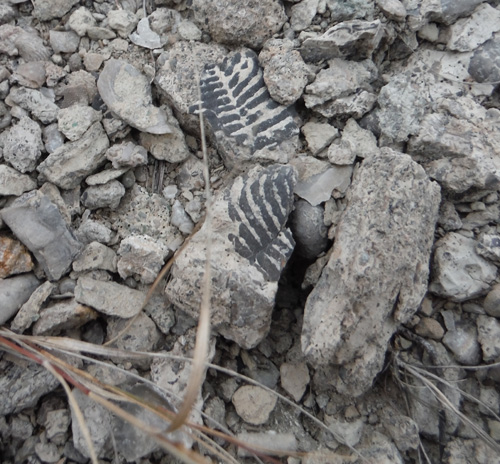 Trilo "bits" collected on a GMS field trip
Image credit: Lori Carter
Date: Monday, October 11, 2021
Time: 7:30 pm
Speaker: Diana Poppelreuter
Topic: Fossils of Parsons, Tennessee
Location: GMS Building & Virtual


Diana Poppelreuter will discuss the fossils of the Parsons Quarry. Please bring your fossils from Parsons to show.
We will try to have a dual zoom and live meeting.
Thank you,
Martha S. Brown
NOTE: Temporary procedures are in place for section meetings, including RSVP before attending. Please read those procedures and guidelines here.
Click below for a map and directions