GMS Facilities Work Day
Club members are occasionally called upon to do a little work to maintain the club's building. It could be pressure washing, cleaning gutters, touching up paint, generally cleaning, etc.
It can be hard work, but members are often rewarded with pizza or a pot-luck lunch and a special auction just for members who help!
Proceeds from work day auctions are added to the club's building funds to help us improve and maintain our wonderful home!
So, when duty calls, please come help! You never know what you will be doing or what you will come home with!
If you have any questions about facility work days, please send email to
If you have any questions regarding work day auctions, please contact Kim Cochran.
Spring Facilities Work Day Message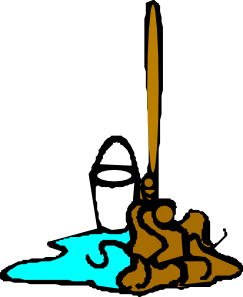 Date: Saturday, April 25, 2020
Location: GMS Building
Time: 10:00am - 4:00pm

The next Workday and Auction is planned for 25 April at 1000 to 1600. We will clean, patch, and paint interior areas. The outside ground areas will be decluttered and cleaned. No gutter work is required at this time.
For more information, please contact:
Bill Waggener
Facilities Chair
Click
here
for pictures from a prior Spring Work Day
Whew!