Spring Adopt-A-Highway
Ah Spring, when a young (and old) man's (and woman's and child's) fancy turns to -- garbage?
Well, at GMS that's what happens because Spring means time to clean up our adopted highway!
Members gather together no matter what the weather and work diligently to clean up a one mile stretch of road.
Sometimes there are goodies hidden along the route and other times there are goodies when we return with garbage bags filled!
After the road is once again sparkling clean, the entire group descends upon a local eatery where we sample the best of regional cuisine.
With bellies full, volunteers receive more well-earned GMS treats.
Though it can be hard and dirty work, it is surprisingly satisfying and fun!
If you have any questions regarding GMS Adopt-A-Highway, please send email to
Adopt-a-Highway Message
Date: Saturday, April 9, 2022
Time: 10:00 am
Location: GMS Building

Note:
The grab bag filling party is the same day at 1:00 pm, also at the GMS building, so you can volunteer to help with both! Click
here
for Grab Bag Party details.
For more information contact:
Juergen Poppelreuter
Adopt-a-Highway Chair
Adopt-a-Highway Field Trip 2018
Ball Ground, GA
Saturday, March 31, 2018
Click
here
for a 2018 field trip report (the 2019 event was cancelled due to weather, and 2020 was cancelled due to the pandemic).
For more information about field trips, please send email to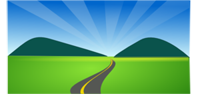 Let's keep it clean!