October Banquet
Note:
Visitors and Guests are Welcome at General Meetings,
which are usually at 7:30 pm on the first Monday of each month at:
4138 Steve Reynolds Boulevard in Norcross, GA
Once a year, GMS members clean themselves up and get together for a sumptuous meal. Outstanding members are recognized for their contributions to the club and we all celebrate another successful year for the society.
The banquet is always held at a famous restaurant where the food and accomodations are exquisite.
Join us for this annual event where you get to see and celebrate your fellow rockhounds!
If you have any questions regarding GMS special events like the October Banquet, please send email to
Banquet Message
Cancelled
We are sorry to announce that the Banquet this year has been cancelled in an effort to keep our members safe during this pandemic.
For more information, please contact:
Jane Stone
Special Events Chair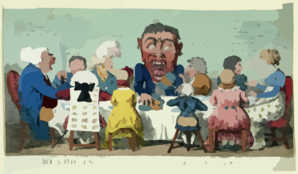 A GMS Celebration