October Banquet
Note:
Visitors and Guests are Welcome at General Meetings,
which are usually at 7:30 pm on the first Monday of each month at:
4138 Steve Reynolds Boulevard in Norcross, GA
Once a year, GMS members clean themselves up and get together for a sumptuous meal. Outstanding members are recognized for their contributions to the club and we all celebrate another successful year for the society.
The banquet is always held at a famous restaurant where the food and accomodations are exquisite.
Join us for this annual event where you get to see and celebrate your fellow rockhounds!
If you have any questions regarding GMS special events like the October Banquet, please send email to
Banquet Message
Date: October 3, 2022
Time: 6:30 pm, Dinner served at 7:00 pm
Location:


Hibachi Buffet




1825 Liddell Lane




Duluth, GA 30096


Cost: $21 per person
Reservation Deadline: September 29, 2022

We have again procured that side room at the Hibachi Buffet for this year's banquet, which is only about 1 mile from the club house.
The dinner will include an extensive buffet, drink, tax and gratuity for a cost of $21 per person.
Meal Payment:
You can prepay for your meal with either cash or check made out to Jane Stone. Or you can pay me at the restaurant the night of, but that will be cash only, as the restaurant does not except checks.
I will have a sign-up sheet and be collecting the cost of the meal at the picnic.
To make reservations, please RSVP the number and names of the people who will be attending and eating to the Special Events email ().
RSVPs should be in no later than 7:00 PM, Thursday, September 29th
.
I look forward to seeing you there!
Jane Stone
Special Events Chair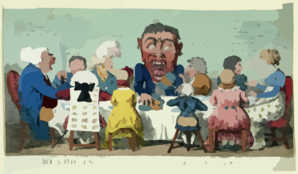 A GMS Celebration