GENERAL MEMBERSHIP MEETING
Meetings are 7:30 pm the first Monday of each Month
4138 Steve Reynolds Boulevard
Norcross, GA 30093-3059


Visitors and Guests are Welcome!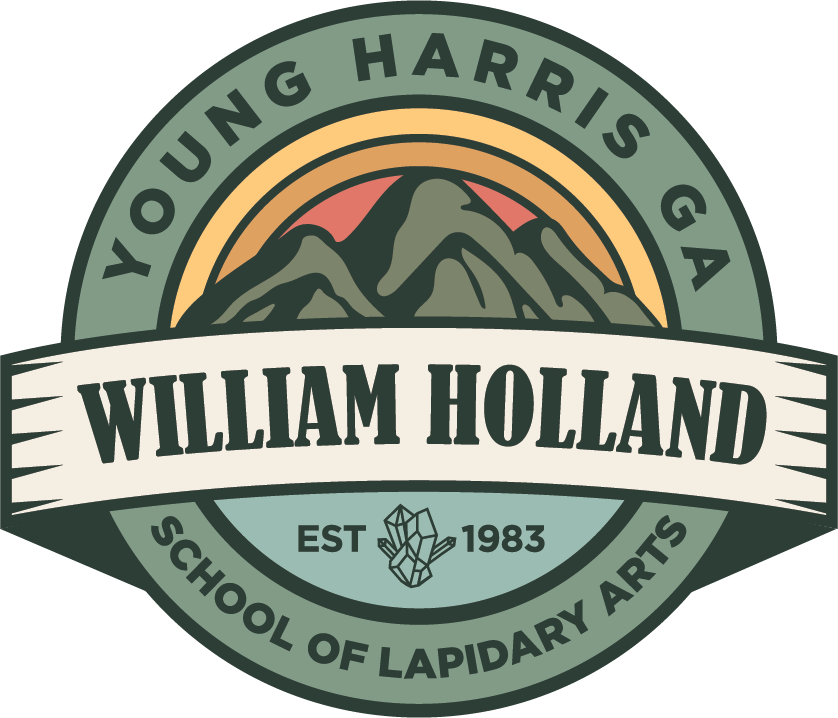 William Holland School of Lapidary Arts

Date: June 5, 2023
Social Time: 7:00 pm
Meeting Time: 7:30 pm
Location: Virtual via Zoom (link below and on the GMS calendar here)
Speaker: Jesse Cooper
Topic: William Holland School of Lapidary Arts

Though we hoped this would be our first GMS General Meeting in our newly renovated club house, it is not quite ready yet, so we will have to meet via Zoom only (link below).
From Jesse:
My name is Jesse Cooper. I am the marketing coordinator at William Holland School of Arts in Young Harris, Georgia. I will be giving an overview of "The Hidden Gem of the North Georgia Mountains: William Holland". We will discuss this region of Georgia, the history of the school, course offerings and more!
This is a great opportunity to find out what kind of courses are available in our own backyard. Hope to see you there.
Jane Stone
Vice President of Programs
---
Past Meeting Zoom Videos
Click
HERE
for a list of Zoom Videos from past meetings
Past Speakers
Click
HERE
for a list of Past Speakers
---
General meetings are usually on the
first Monday of the month
. If this date falls on a holiday, the general meeting will be on the
SECOND
Monday of the month. In September, the annual picnic and auction replaces the general meeting and is held on a Saturday.
Click below for a map and directions