Commercial Collecting Locations
As a stated policy of The Georgia Mineral Society,
we do not give out non-commercial mineral/fossil location information over the Internet
Information Subject to Change
Check Individual Websites for Current Status
---
---
CLOSED
Burra Burra Mine, Ducktown, TN


Historic Mine Site and Ducktown Basin Museum


"Garnets - Massive Pyrite"

http://www.ducktownbasinmuseum.com/
Click here to see pictures from a GMS field trip

"MINERALS AND MINING OF THE COPPER BASIN"
by Kim Cochran

"HISTORIC PHOTOGRAPHS OF THE COPPER BASIN"
by John J. Paton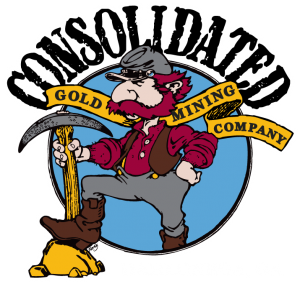 Gold Panning, Gemstone Mining, Underground Tours

Consolidated Gold Mines
185 Consolidated Gold Mine Rd
Dahlonega, GA 30533
https://consolidatedgoldmine.com/
Rhodolite Garnets, Rubies, Sapphires

Cowee Gift Shop & Mason Mtn Mine
5315 Bryson City Road
Franklin, NC 28734
http://www.tjrocks.org/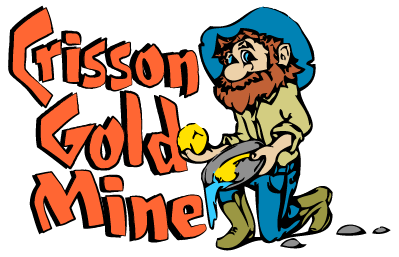 Gold Panning

Crisson Gold Mine
2736 Morrison Moore Pkwy E
Dahlonega, GA 30533
http://www.crissongoldmine.com/
Diamond Hill Quartz Prospect
Antreville, SC
"Skeletal quartz - Amethyst"
[ As Seen in Rock & Gem ]

http://www.diamondhillmine.com/
(This entry still under construction)
Gold Panning and Gem Grubbing

Gold n' Gem Grubbin'
75 Gold Nugget Lane
Cleveland, GA 30528
http://www.goldngemgrubbinstore.com/index.html
Graves Mountain, Lincolnton, GA
"Rutile, Lazulite, and Pyrophyllite"

Beryl, Star Rose Quartz, Black Tourmaline, and Aquamarine

LaGrange, GA
http://hoggmine.com/index.html
JACKSONS CROSSROADS AMETHYST MINE

Mason's Ruby and Sapphire Mine
6961 Upper Burningtown Road
Franklin, North Carolina 28734
(All-natural, non-enriched)
http://www.masonsmine.com/
Click here to see pictures from a GMS field trip
RUCKS' PIT, FORT DRUM, FL
"Well-fossilized and calcified marine shells
Fossilized bone and teeth
Honey colored calcite crystals found within large fossilized clamshells"
http://thefortdrumcrystalmine.com/
Click here for reports and pictures from GMS and DMC field trips
Native Rubies and Sapphires

Sheffield Mine
385 Sheffield Farms Road
Franklin, NC 28734
Home of the "Honkers"
http://www.sheffieldmine.com/
HACKNEY FARM, BLUE RIDGE, GA
"Staurolite"
(The state mineral of Georgia)
This property has been SOLD and is CLOSED to ALL mineral collecting.
This "classic" Staurolite location was open to collectors for over 70 years!
Let's Dig!