Graves Mountain,
Lincolton, GA
All photos by Jim Flora
Looking south over the main pit at Graves Mountain, GA.
Close-up of the Southwest side of the main pit.
View of the Southeast side of the main pit at Graves Mountain, GA.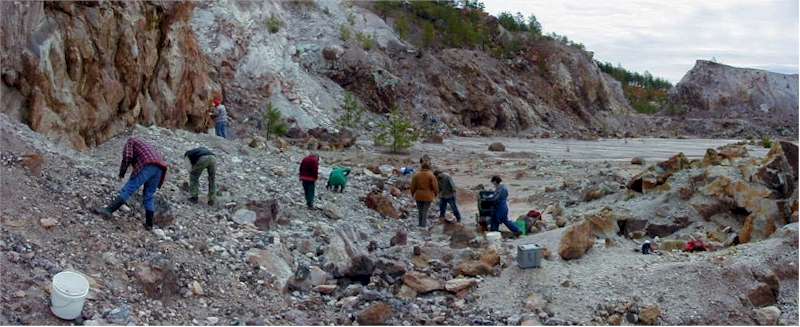 Collecting in front of the "High Wall"
Main Pit Collecting
Collecting Rutile, Kyanite, Lazulite, Iridescent Hematite, Pyrophyllite, Pyrite, Ilmenite, Fuchsite, Barite, Sulfur, Variscite, blue quartz and quartz crystals.

All photos by Jim Flora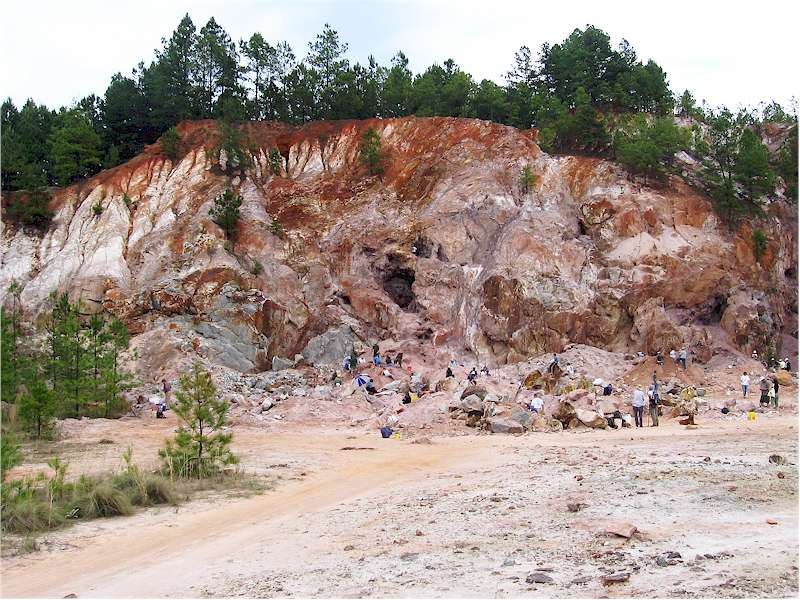 Main pit high wall.
Rutile digging grounds!
View of main pit taken some years ago.
View of main pit with the saddle in the background.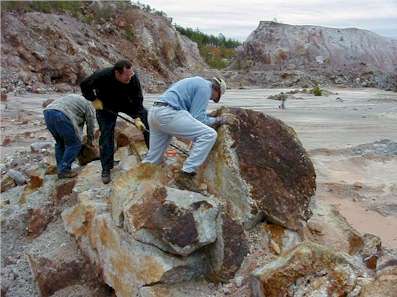 A lesson in boulder moving!
Plenty of muscle power.
Are you sure that's the correct spot?
Let me show you how it's done!
Kevin always finds the "good" locations!
Perry and helper explore the "high wall"
Opal Streeter
Our favorite "rockhound" dog!
"Ugly" Stewart
Our favorite "Ugly" dog!
Back Pit
Iridescent Hematite Area

Mike Streeter digging for Iridescent Hematite - 04/2006
hematite digging (Lower Level)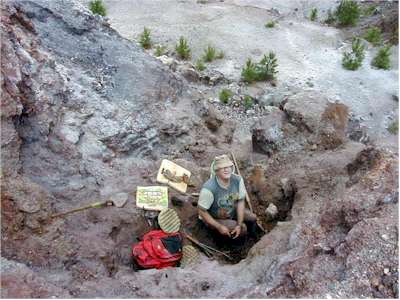 Richard in the hematite hole! (Upper Level)
Rory and Jim getting into the BIG rutile crystals
Same hole three months later!
NO more rutile.
Retention pond in the lower pit area.
Another view of the retention pond.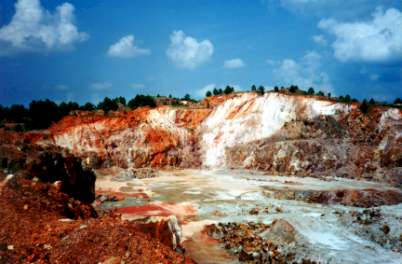 Looking north towards the saddle
and lower pit of Graves Mt.
View from behind the retention dam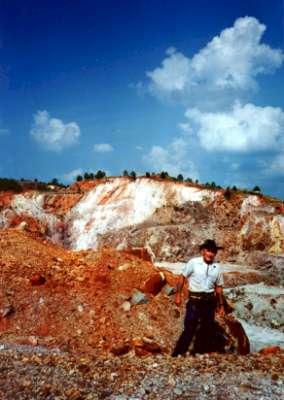 Ed Doyle, busting boulders
for Lazulite crystals.
(Taken some years ago)
All photos by Jim Flora
Bill Waggener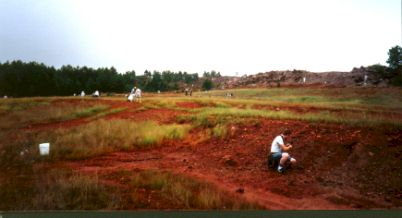 GMS members walking up to the saddle on top of Graves Mt.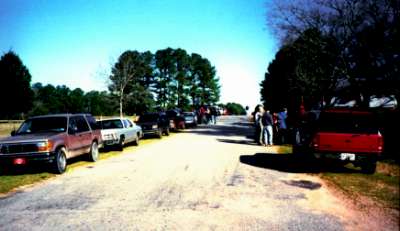 Where we meet at the Lincoln county line.
The line of cars disappeared into the distance!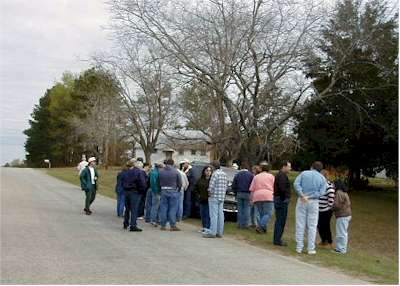 Over 70 rockhounds attended this trip to Graves.
Let's Dig!