SFMS DMC Field Trip June 2023
If you have any questions about field trips send email to
DMC Field Trip
Fossils
in South Carolina
Saturday, June 24, 2023

This SFMS DMC field trip sharing program field trip was sponsored by the Lowcountry Gem and Mineral Society in Charleston, SC.

Several GMS members attended, including Amanda Boyarshinov and her 10 year old son. They shared some pictures:

"It was very hot ! The last picture is shark teeth from the trip. We also found other fossils (crinoid stems, brachiopods) and whale bone fragments. Others also found a megalodon tooth, dolphin tooth, and a rare fossilized crab claw."

Lori Carter
On behalf of Charles Carter, Field Trip Chair
e-mail:


Photos by Amanda Boyarshinov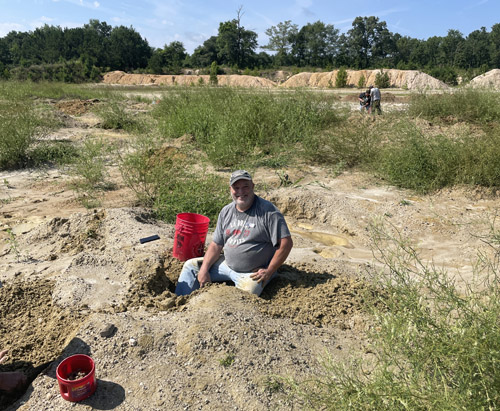 The digging and screening
Photos by Amanda Boyarshinov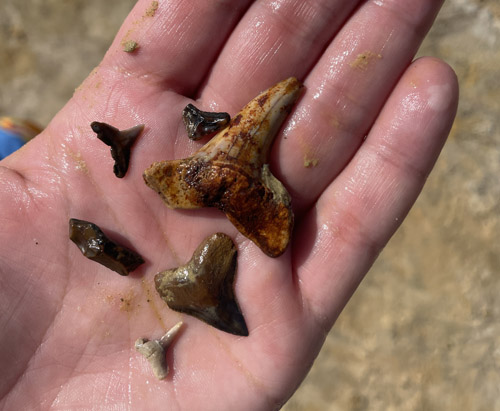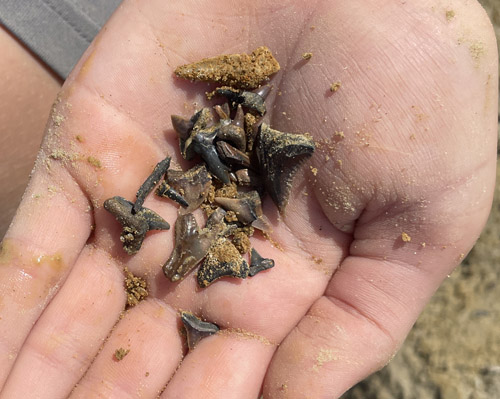 A GMS junior, 10 years old, found these teeth!
Click below for field trip policies