GMS Fall Adopt-a-Highway Field Trips
If you have any questions about field trips send email to
GMS Adopt-a-Highway Field Trip
Tiny Almandine Garnets in Georgia

After working diligently to clean up the GMS mile, adopt-a-highway trash pick-up volunteers were rewarded with a field trip to collect tiny garnets. Members collected gobs for grab bags, plus a few for their own collections.

Many thanks to the property owner for allowing us to visit this great place! Also, many thanks to field trip chair Charles Carter for arranging the trip and Juergen Poppelreuter for running the trip.

Lori Carter
On behalf of Charles Carter, GMS Field Trip Chair
e-mail:

Photo by Diana Poppelreuter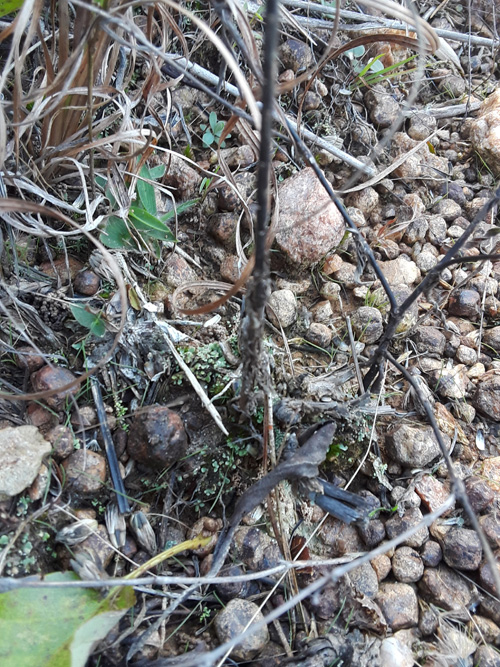 Look at all of those garnets!
Photo by Diana Poppelreuter
Finding lots of little treasures
Photo by Diana Poppelreuter
Plenty of room to spread out
Photo by Diana Poppelreuter
Quite a haul with many more left for next time
Photo by Diana Poppelreuter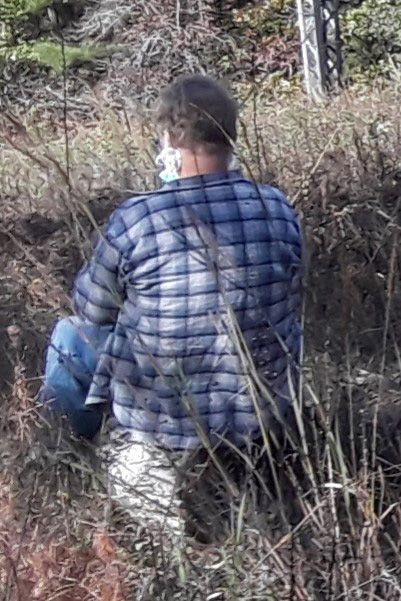 Juergen found a perfect spot to search
Click below for field trip policies