GMS Field Trip
If you have any questions about field trips send email to
GMS Field Trip
Middle to Late Cambrian Fossils in Alabama
Saturday, January 4, 2020
The formation we visit has presented paleontologists with many enigmatic puzzles. Besides some unidentified markings in limestone, our quest was primarily for Middle Cambrian trilobites and Brooksellas. My understanding is that the most common trilobites found there are Elrathia antiquata. There may also be Agnostida sp., Olenodies sp., and possibly Tricrepicephalus sp. Since Charles Walcott first described Brooksellas in 1896, they have been identified as jellyfish, sponges, feeding traces, and even nothing more than curious concretions. Whatever they are, they are fun to find.

Close to the first location there are limestone boulders with curious little gouges or depressions. We are still trying to determine how they came to be. They could be borings made by mollusks or insect larvae. They could be fossils or they could be modern. They may even have been formed by chemical processes. A few people started the day by collecting samples of the limestone, then joined the rest of the group to search for trilobites. Some people found trilobites and fragments of trilobites in loose shale on the shore. Others split layers of shale to expose trilobites. Splitting shale is more likely to yield whole trilobites as well as multiple trilobites on one piece of shale, plus the positive and negative of the specimen is usually preserved. Concretions along the shore often contain pieces of trilobites and a few people found some superb whole trilobites in concretions. A couple of people even discovered a few Brooksellas amongst the concretions. Juniors discovered that rain before a trip can provide perfectly mushy mud, and so delighted in the joys of squishy play.

After a quick lunch break, we re-grouped at the second location where there were mostly concretions to peruse. By then there was a decidedly brisk breeze, so we had to contend with the chill, but everyone persevered and many were rewarded with Brooksellas as well as numerous curiously shaped concretions. I heard that someone found a nice trilobite there too, but alas, I did not see it. I was lucky and found a sponge that was identified as Eifellia globosa. I saw a few hyoliths as well, another fossil whose identification still puzzles paleontologists. Originally considered to be related to mollusks, paleontologists now think they may be related to brachiopods.

What a wonderful place for studying paleontological mysteries! Though I must confess a good deal of the fossil discussions soared straight over my little beanie, I still enjoyed learning about the possible explanations for the puzzling fossils before us. Many thanks to everyone who participated and many thanks to Charles Carter for arranging this fun trip!

Lori Carter
On behalf of Charles Carter, GMS Field Trip Chair
e-mail:

Photos by Lori Carter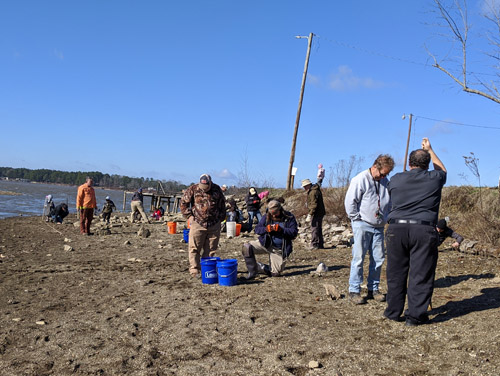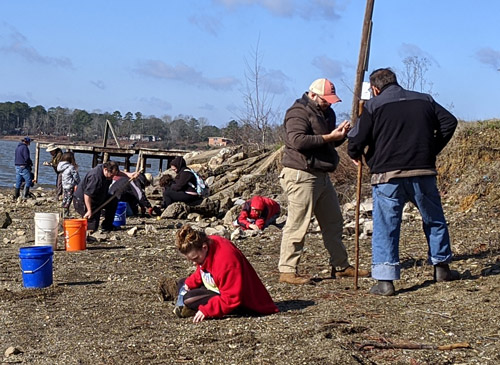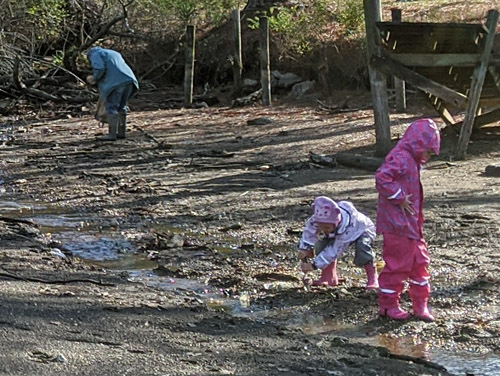 Looking for fossils
Photo by Lori Carter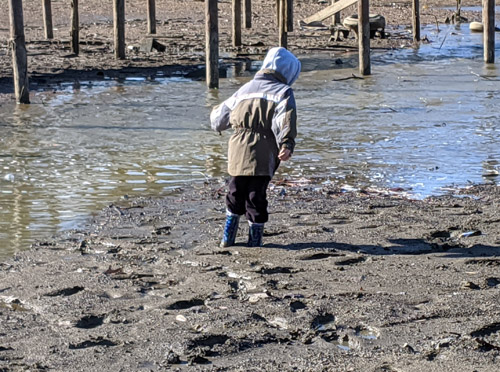 No fossils, but lots of mud!
Photo by Lori Carter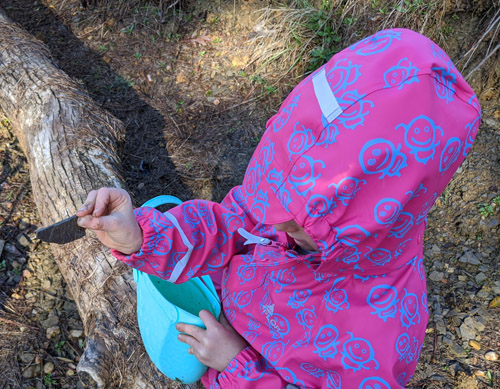 She got one...
Photo by Lori Carter
...and it is very nice!
Photo by Lori Carter
Trilobite positive and negative in shale
Photo by Lori Carter
Partial trilobite in shale
Photo by Lori Carter
Trilo-bits!
Photo by Lori Carter
Another nice partial trilobite
Photo by Lori Carter
Another positive and negative specimen
Photo by Lori Carter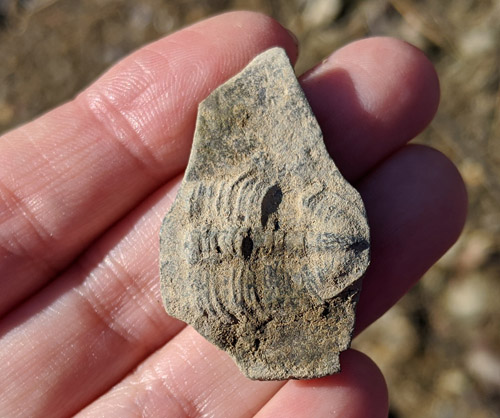 Beautiful specimen
Photos by Lori Carter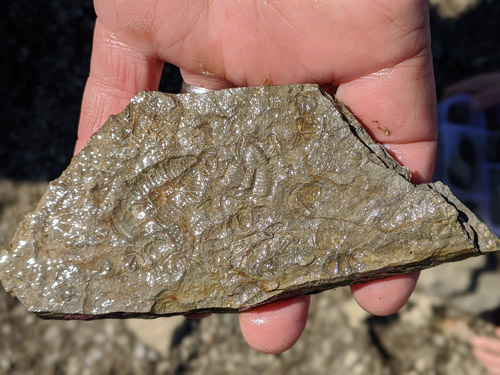 Fantastic plate of trilobites!
Photo by Lori Carter
Trilobite in concretion
Photo by Lori Carter
Large trilobite in concretion tentatively identified as
Olenodies
sp.
Photo by Lori Carter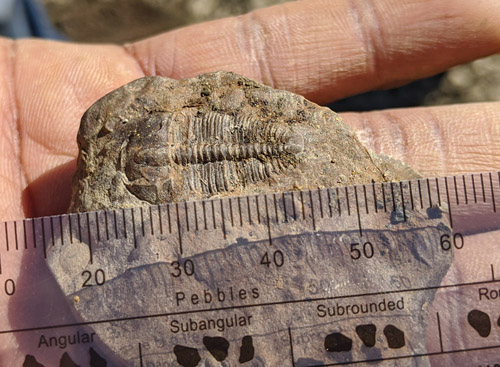 Complete trilobite in concretion
Photos by Lori Carter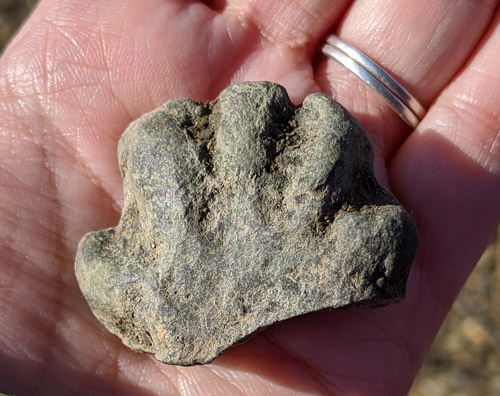 Looks like a brooksella
Photos by Lori Carter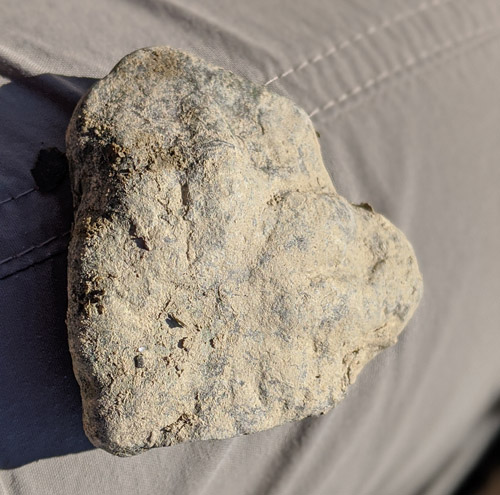 Definitely a brooksella!
Photos by Lori Carter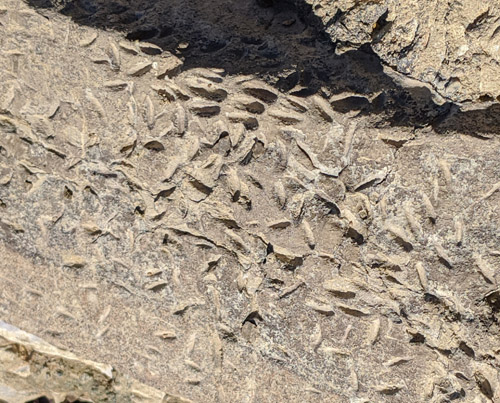 Weird markings -- traces? Fossil? Modern? What???
Photos by Lori Carter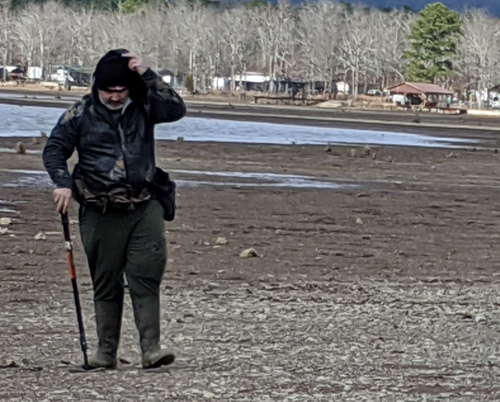 Example of the limestone with unidentified indentations
Photos by Lori Carter
Brooksellas!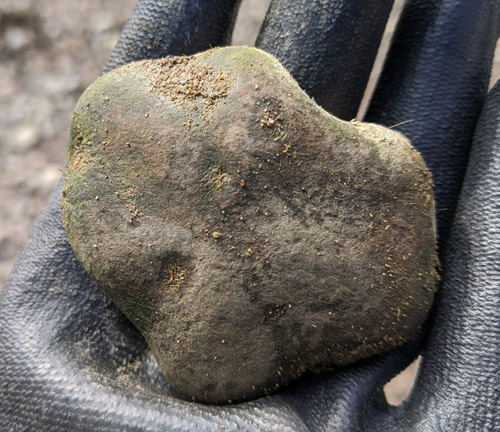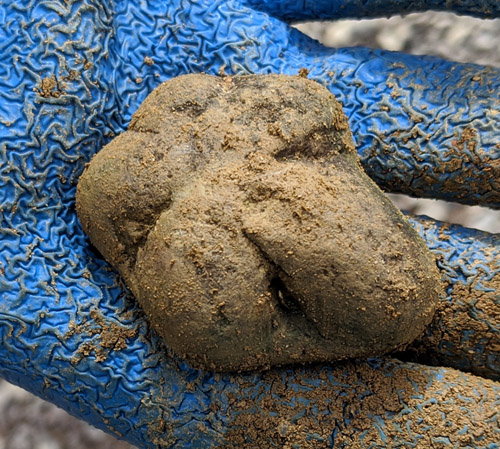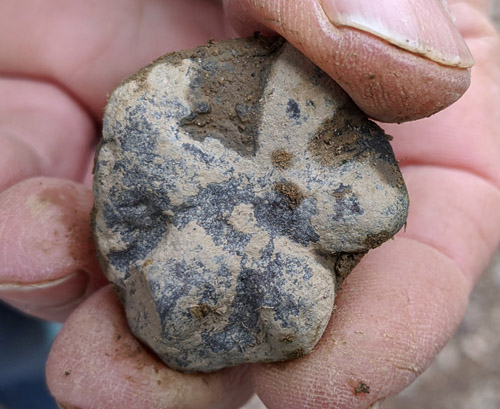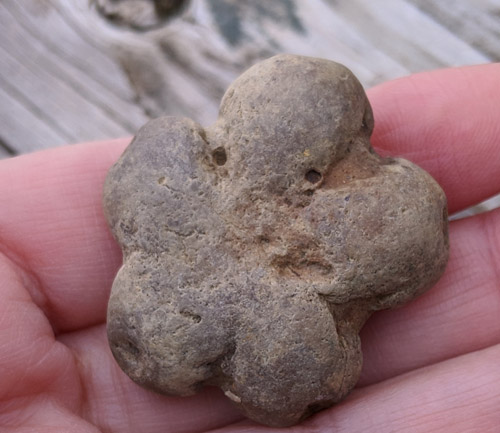 Photo by Lori Carter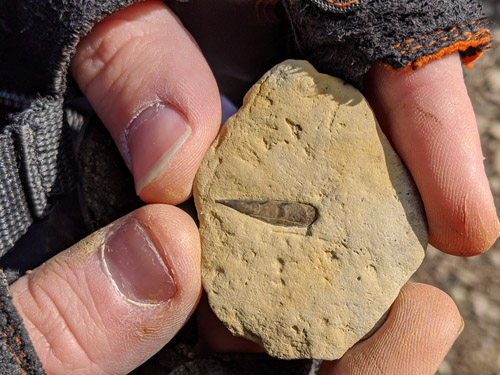 Beautiful hyolith!
Photo by Lori Carter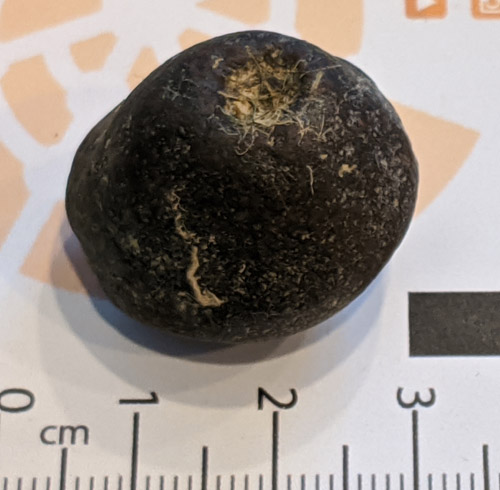 Sponge called
Eifellia globosa
Photos by Lori Carter
Concretion or fossil?
Photo by Lori Carter
Assortment of goodies
Photos by Stephanie Inskeep
Stephanie's brooksella
Photos by Cristina Clines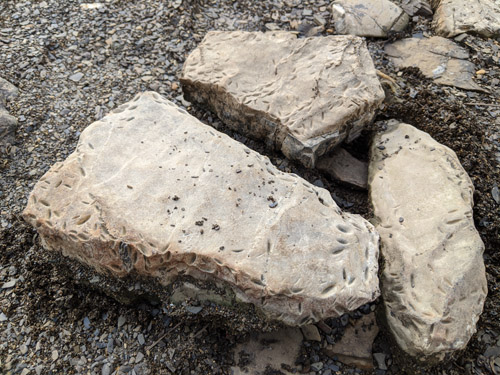 Unidentified markings
Not sure what this is...
Click below for field trip policies