GMS Field Trip
If you have any questions about field trips send email to
GMS/DMC Field Trip
Metagranite, Gneiss, and Blue Quartz
in Georgia
Saturday, April 6, 2019
The Southeast Federation of Mineralogical Societies (SFMS) has a wonderful field trip sharing program called the DMC that was started by GMS member Jim Flora. DMC member clubs all over the southeast take turns hosting a field trip for other clubs in the DMC. This increases the collecting opportunities for everyone involved. April was our turn to host a trip. Charles could not decide between two locations, so he scheduled both. (For a report about the second trip, click
here
)
The first trip was to a quarry to collect the oldest rocks quarried in Georgia – 1.2 billion year old porphyroblastic granite gneiss. Some of the quartz in the gneiss has a deep blue color from traces of titanium.
One of the employees was celebrating a birthday in April, so Charles surprised her with a cake made by our resident cake artist Anne Whittaker! It was a super delicious chocolate cake with fudgy frosting and it was decorated with candy crystal geodes that Anne made! She even made some perfectly shaped candy quartz crystals for the top!
Because of unstable material where we would normally collect, quarry personnel took us to a different part of the quarry. The blue quartz we hoped to find was not as abundant as in the other area, but everyone found some good samples and one boulder had more blue than we had ever seen. We also found garnet, pyrite, iridescent hematite, possibly some fluorite, and even some slickenside, i.e. a smooth area on a rock caused by friction from movement along a fault. So cool! Quarry personnel were incredibly helpful and everyone said they had a great time.
Many thanks to the property owners for allowing us to collect and for keeping us safe and thank you to Charles Carter, Anne Whittaker, and other GMS members for helping GMS host an excellent DMC trip!
Lori Carter
On behalf of Charles Carter, GMS Field Trip Chair
e-mail:
Photo by Lori Carter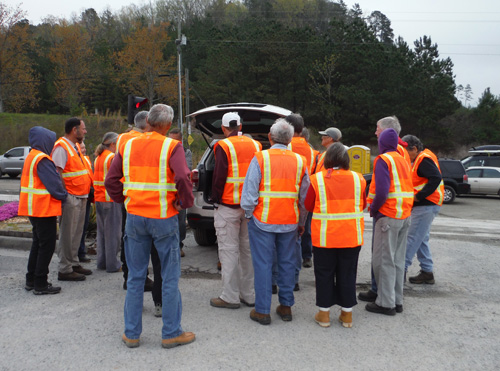 Making sure everyone understands all of the safety rules
Photos by Lori Carter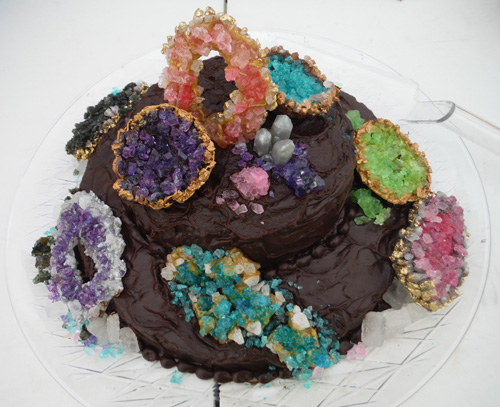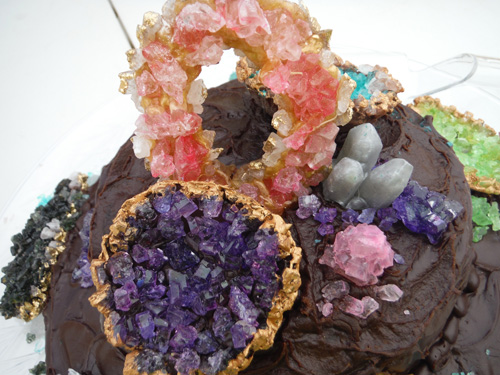 Beautiful birthday cake made by Anne Whittaker
Note the "quartz crystals" on top of the cake
Photo by Lori Carter
Happy Birthday!!!
Photos by Lori Carter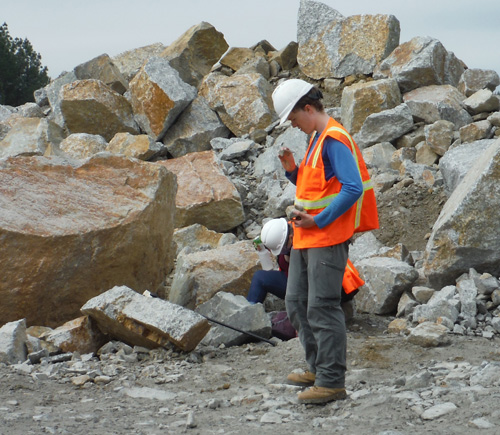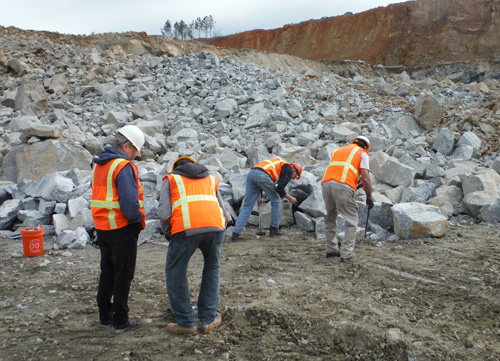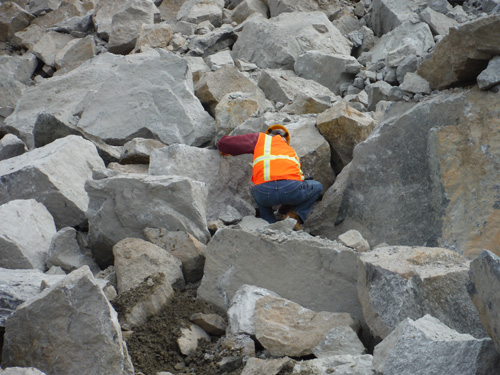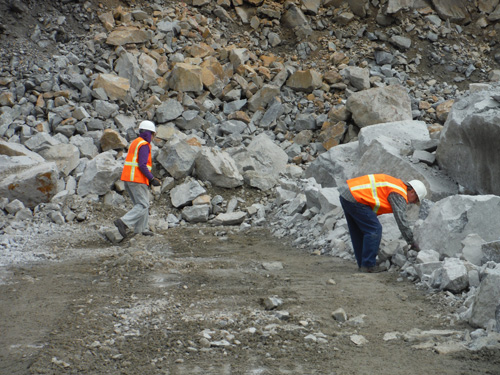 Searching for geological treasures
Photo by Lori Carter
Giant rock busting chisel with Tom Faller for scale
Photos by Lori Carter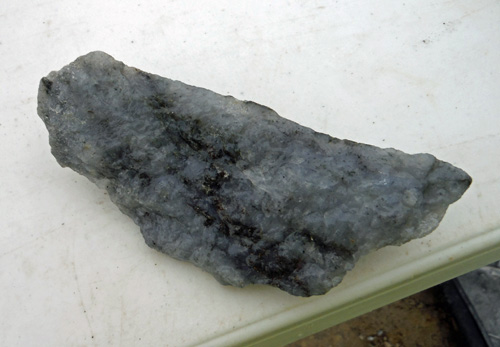 Beautiful blue quartz
Photo by Lori Carter
Boulder with large veins of blue quartz
Photo by Lori Carter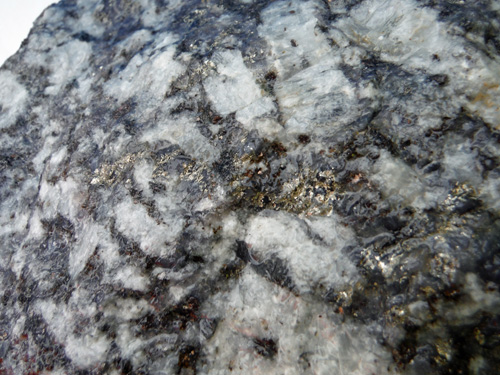 Specimen with veins of pyrite
Photo by Lori Carter
We normally don't see garnets like this in the quarry
Photo by Lori Carter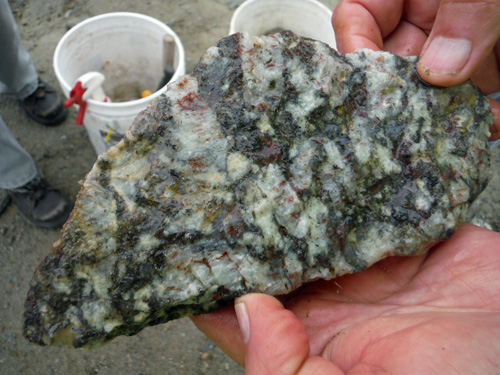 This one has red veins. We have not identified what it is yet.
Click below for field trip policies