&nbsp&nbsp&nbsp&nbspThe Georgia Mineral Society, Inc.
4138 Steve Reynolds Boulevard
Norcross, GA 30093-3059
GMS Junior Field Trip
If you have any questions about field trips send email to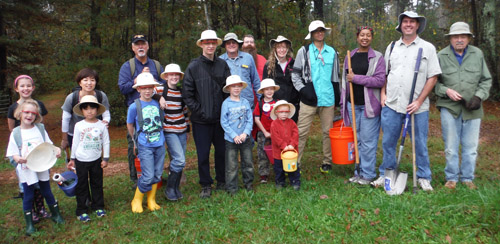 Let's go get some quartz crystals!
GMS Junior Field Trip
Quartz Crystals in Georgia
Saturday, November 7, 2015
It rained for a few days before the junior trip, but it didn't rain the day of trip. It seemed we would be spending our day in a big mud puddle, but that was not the case. The rain loosened the Georgia clay and made it easier for us to dig. It drained enough that we weren't in a big puddle, but enough for us to get pleasantly dirty.
Before we started, each junior received a safari hat donated by Mary Gurney plus a pair of Google safety glasses from the 2015 Atlanta Maker Faire. Then, from the cars and down the trail to the collecting area, juniors found pretty little quartz crystals weathering out all over the place. Once we started digging it wasn't long before some beautiful crystals started popping out.
The rain that could have made our collecting mushy actually made a nice clean puddle in a low area that we were able to use for screening. Daniel Miller and Harry Vas Dias filled screen after screen and Charles helped wash the dirt and clay away in the puddle. Juniors were invited to select any crystals they liked before we dumped the rest into buckets for grab bags!
Some of the crystals were big -- up to 3 inches long, and there were several double terminated specimens as well as some clusters. Everyone got as many crystals as they wanted and we all had a great time! Juniors even discovered many secret passages in the woods and played lots of games before it was time to go. We filled in all of the holes and changed out of our clay reddened togs. I suspect there were some worn out juniors on the ride home that day.
Thank you very much to the property owners for allowing us to collect and play at their wonderful place! Also, thanks to Harry Vas Dias for setting up the trip and helping ensure everyone got some crystals for their collection!
Lori Carter
On behalf of Charles Carter, GMS Field Trip Chair
e-mail:
Finding crystals on the way
Photos by Lori Carter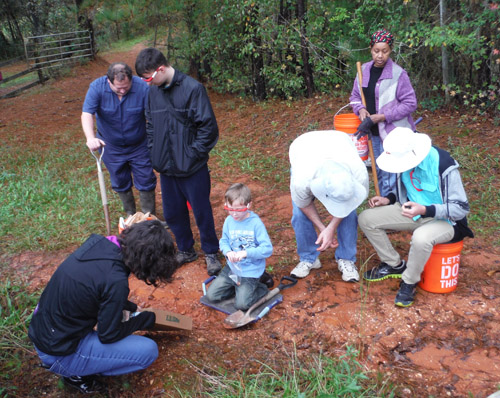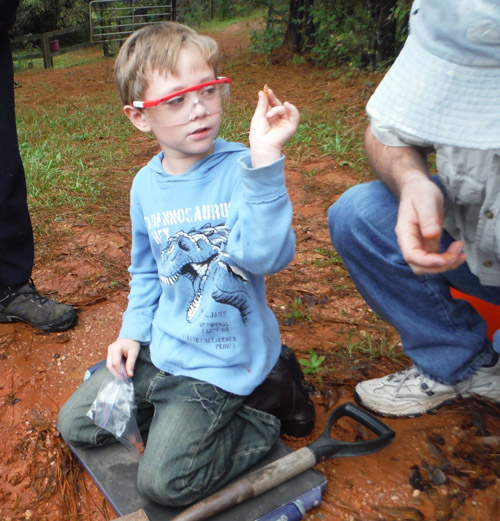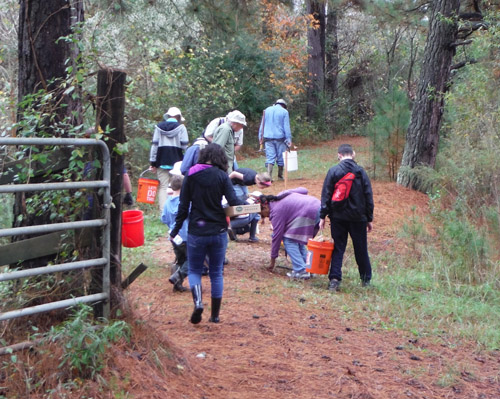 There were loose crystals all over the ground!
Photos by Lori Carter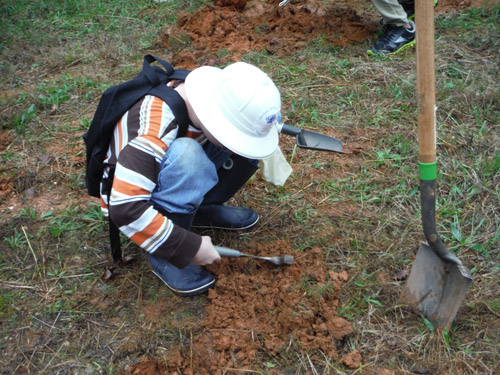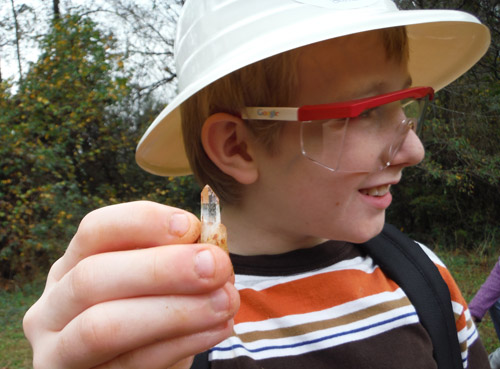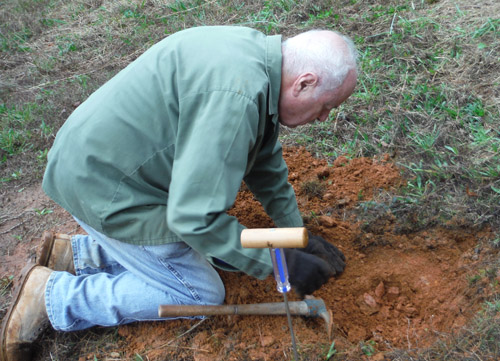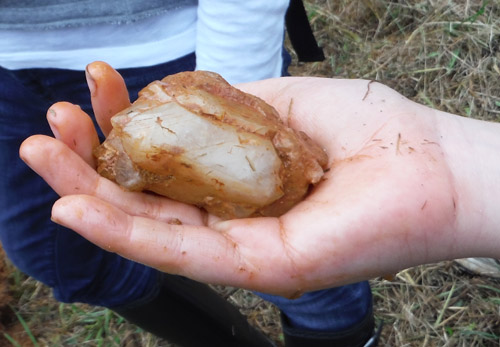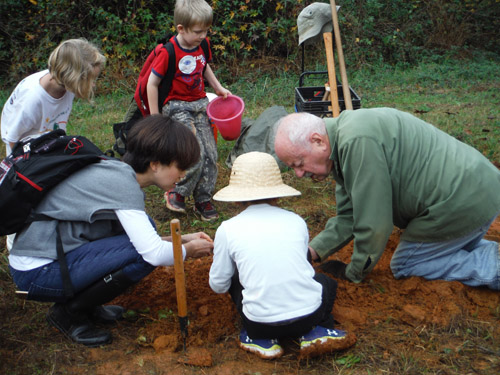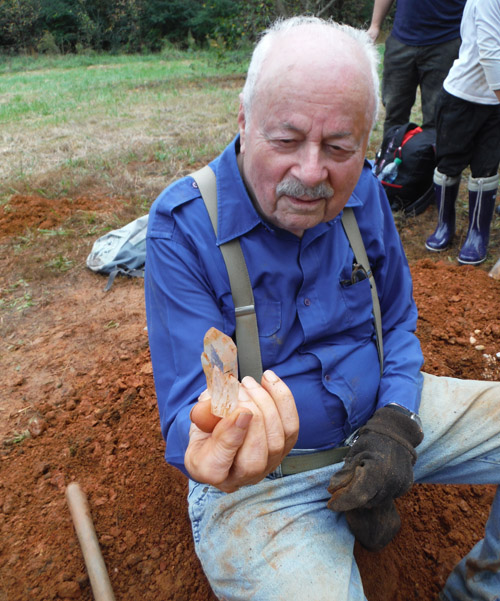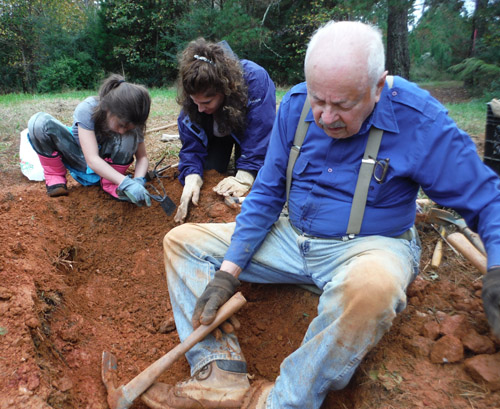 Digging revealed even more crystals!
Photos by Lori Carter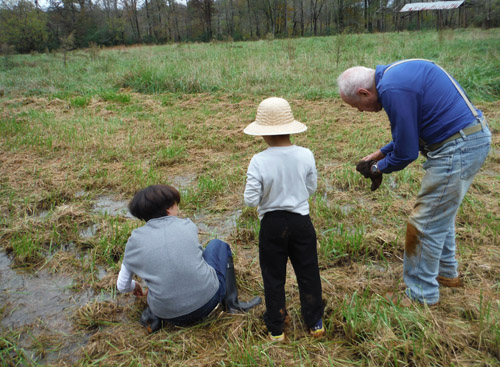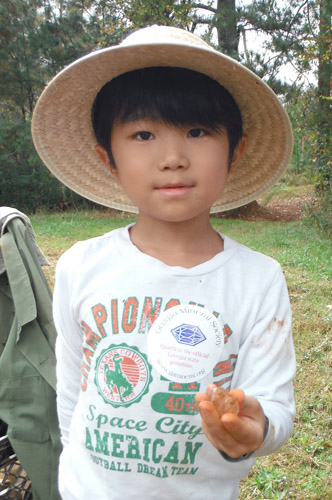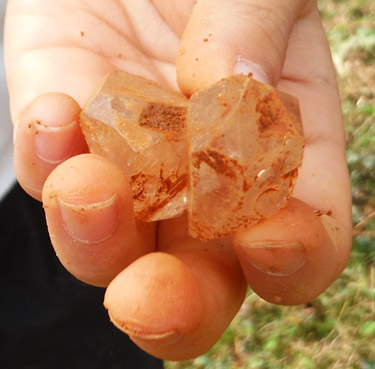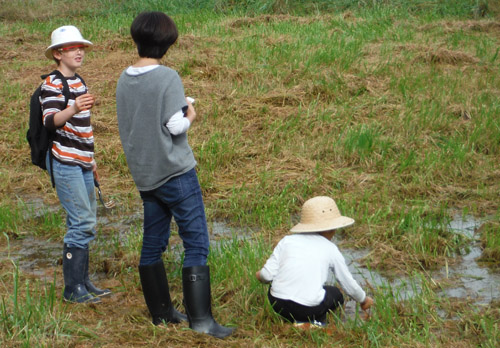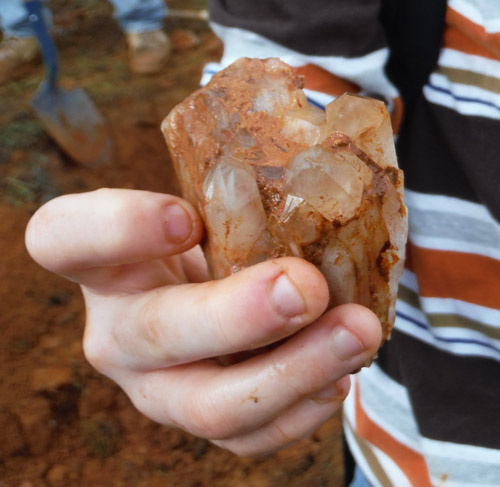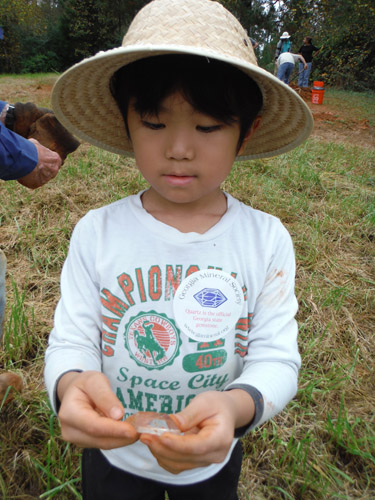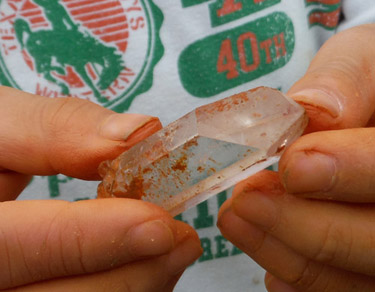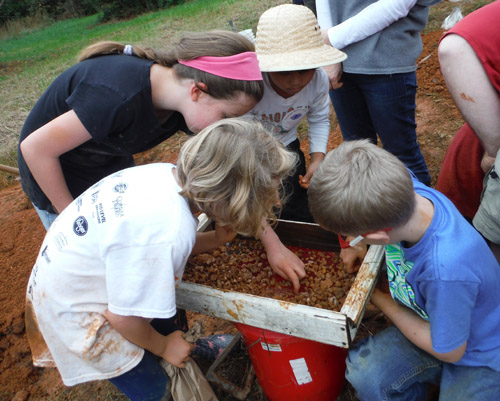 A clean, grassy puddle was perfect for screening and washing crystals
Photos by Lori Carter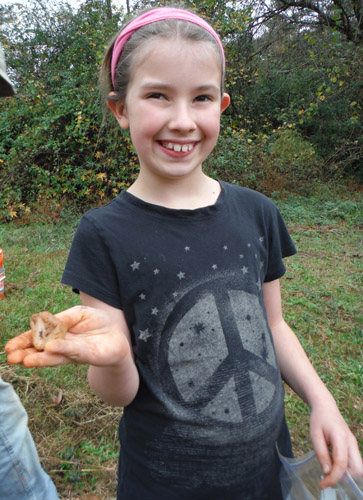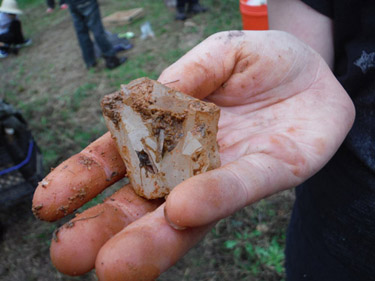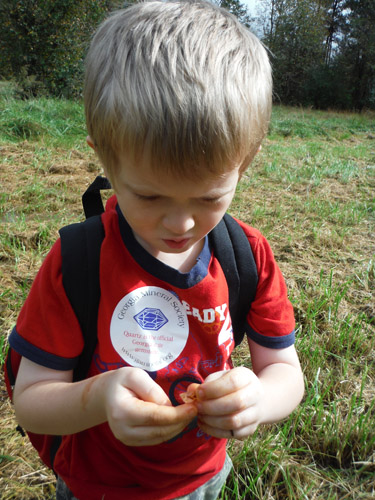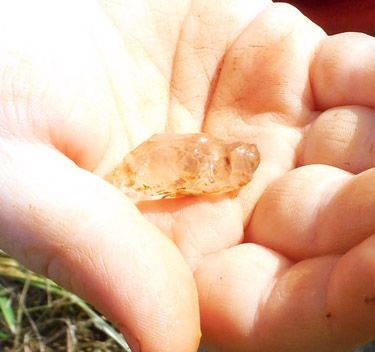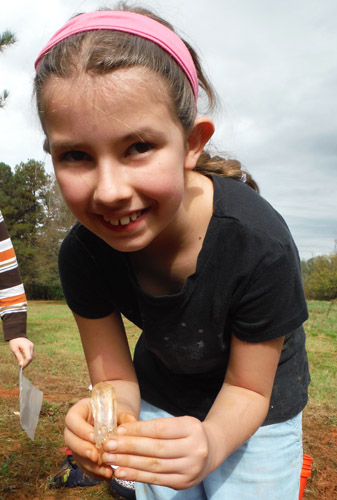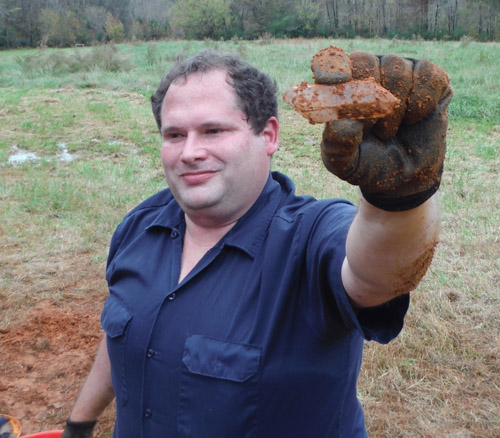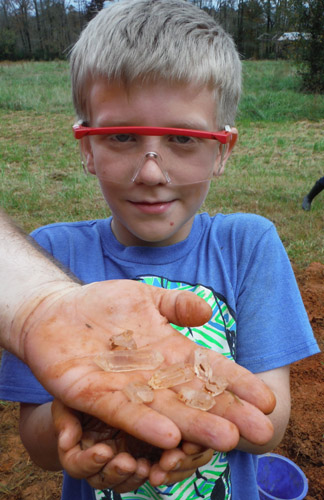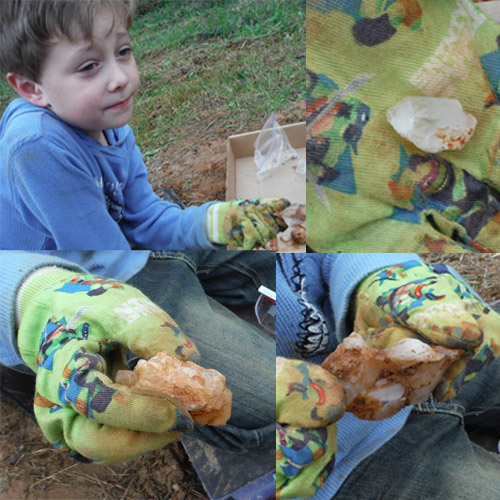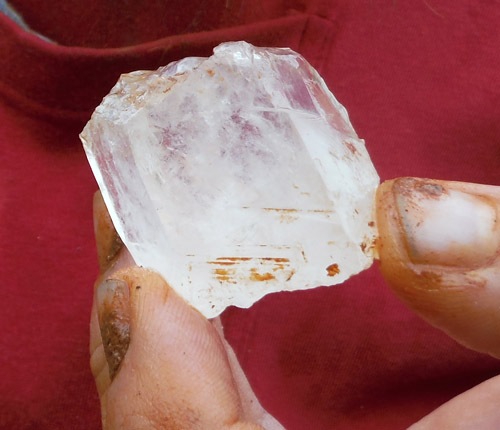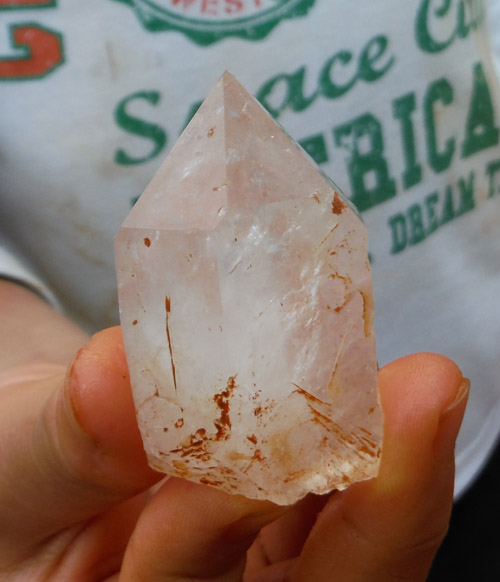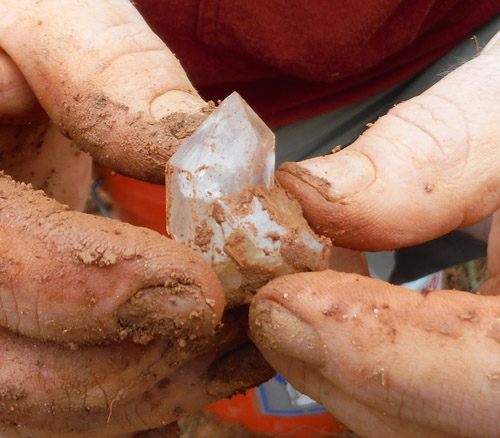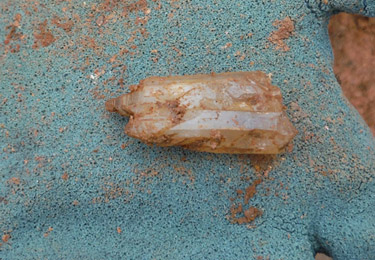 Photos by Lori Carter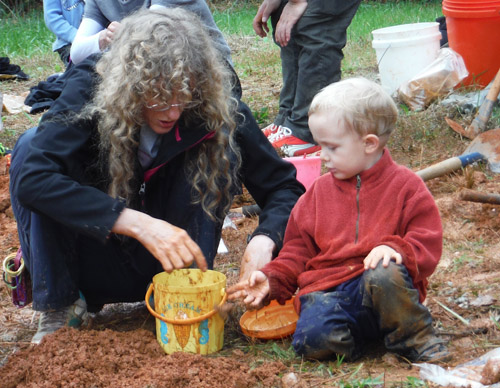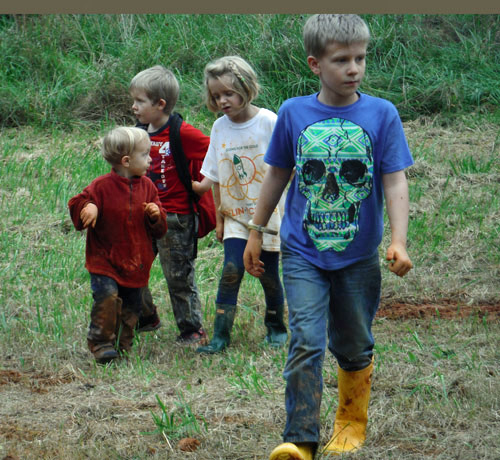 Everyone had fun digging and playing, then we refilled the holes we dug
Showing off his favorite crystals
Photos by Lori Carter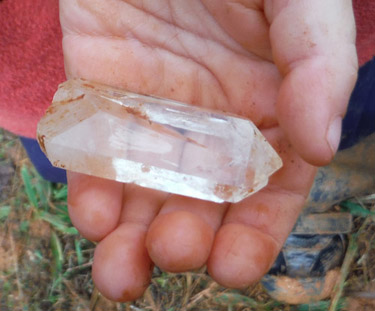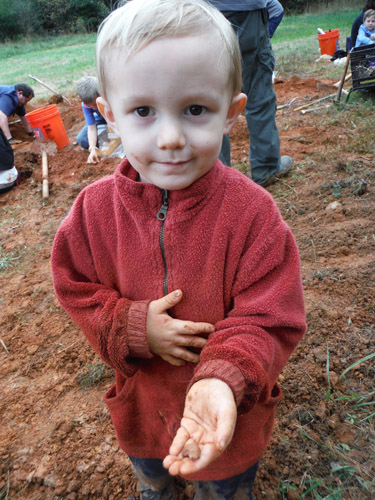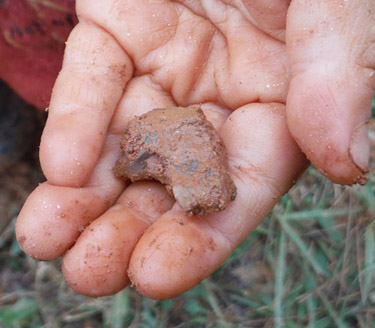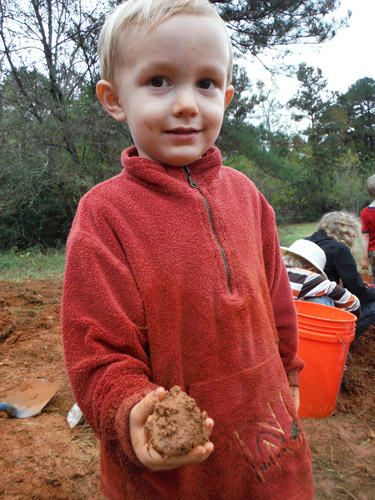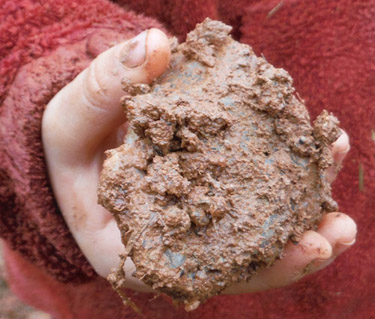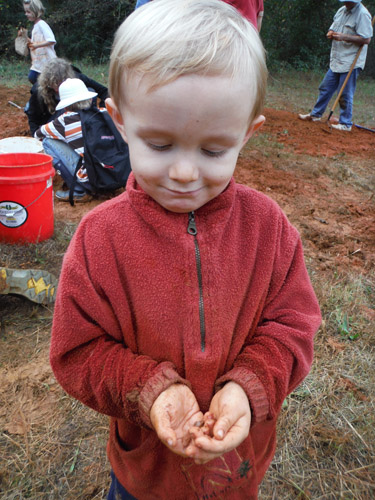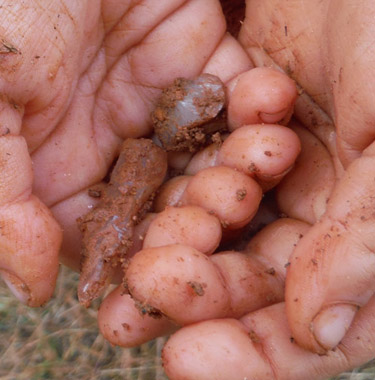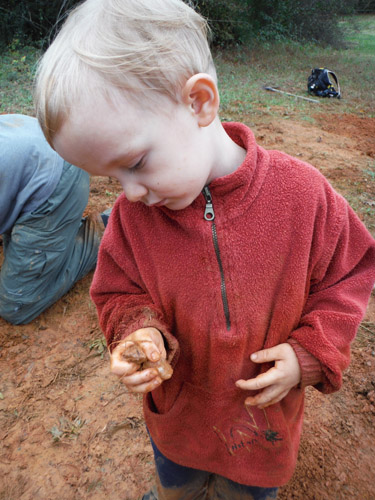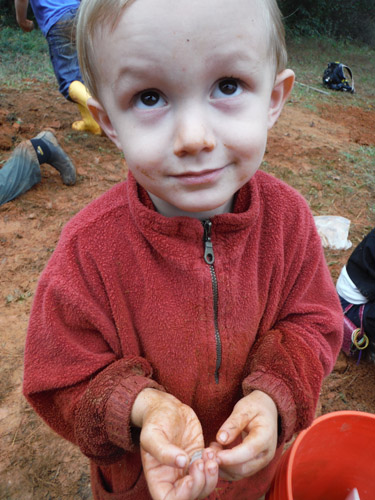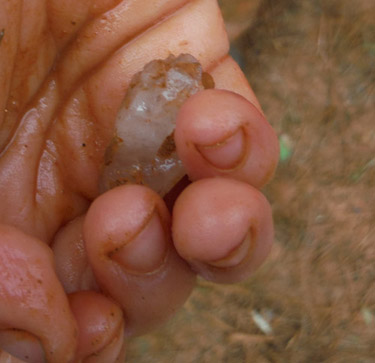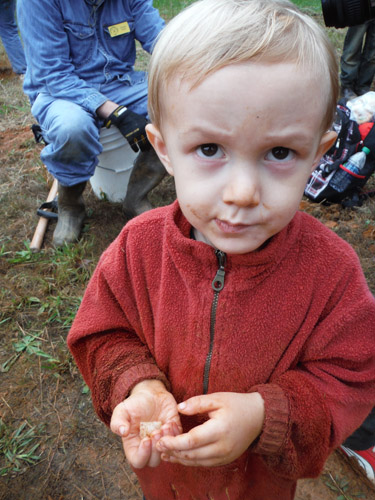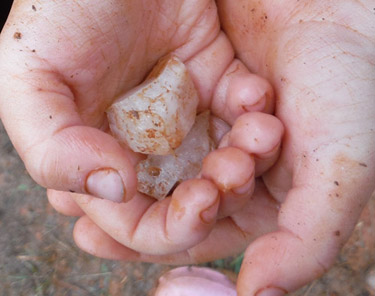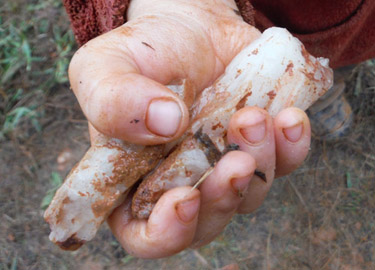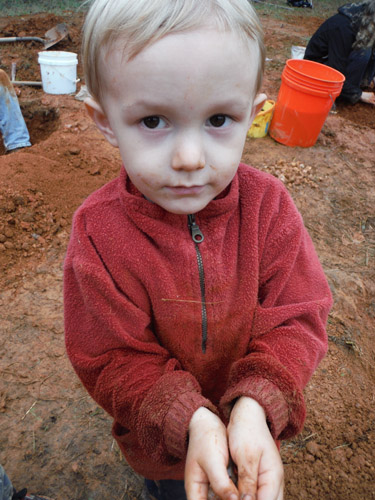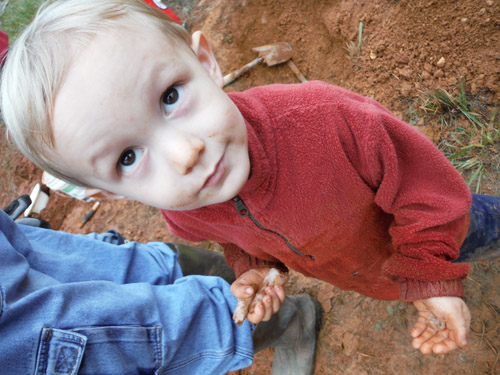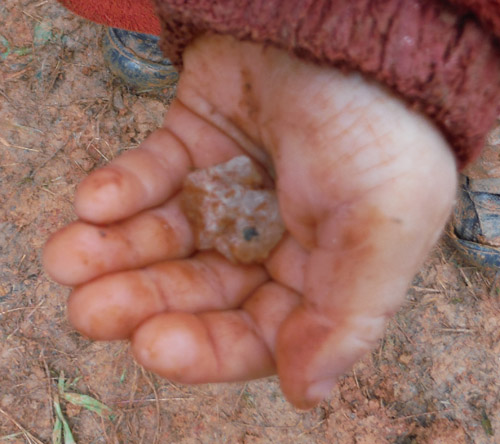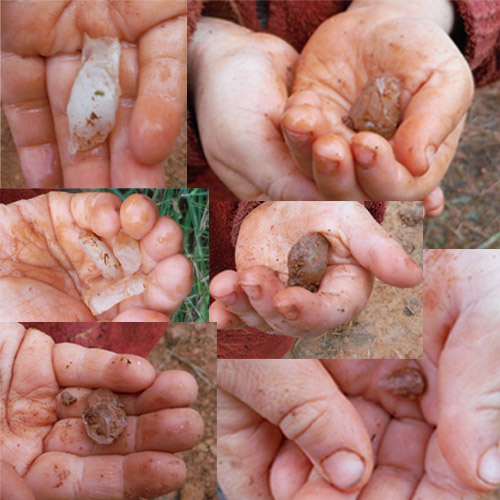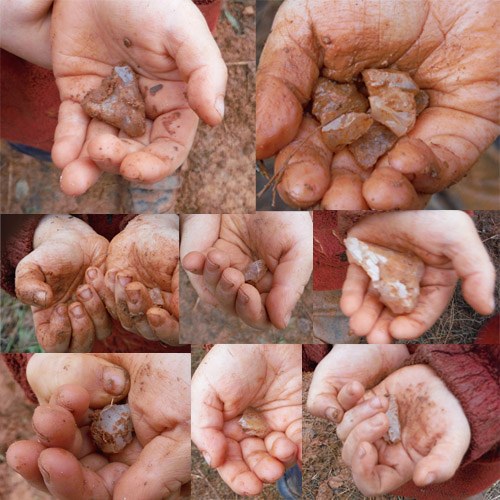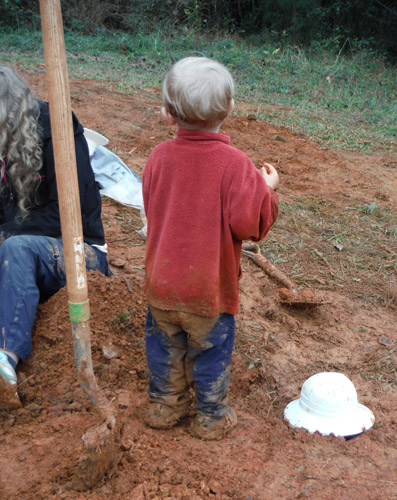 Time to go!
Click below for field trip policies