GMS Work Day
Club members are occasionally called upon to do a little work for the club. It could be cleaning the gutters at the GMS building, cleaning saws in the workshop, painting display cases, etc.
It can be hard work, but members are often rewarded with pizza or a pot-luck lunch and a special auction just for members who help!
Proceeds from work day auctions are added to the club's building funds to help us improve and maintain our wonderful home!
So, when duty calls, please come help! You never know what you will be doing or what you will come home with!
If you have any questions regarding facility work days, please send email to the facilities chair at .
If you have any questions regarding work day auctions, please contact Kim Cochran.
Facilities Work Day Message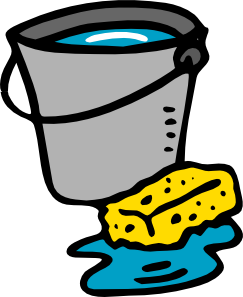 Date: Saturday, June 26, 2021
Time: 10:00am to 3:00pm (including work, lunch, and auction)
Location: GMS Building

The next Workday and Auction is scheduled for 26 Jun 2021. As vaccinations are now available to everyone, we get closer to some good hands-on work. Please make every effort to get your vaccinations. All on-site work will strictly follow CDC guidelines. There will be a bounty for spider webs removed.
As we continue to accumulate grab bag and door prize materials, please identify all donated materials as to source, donor and intended use. Please keep your high-graded materials for the present. When we get back to the new normal, we look forward to receiving the results of your home-bound activities of high-grading, sorting, and collection reduction. Thank you in advance for your help.
It is always a pleasure working with all of the talented and willing worker bees.
Respectfully submitted,
Bill Waggener
Facilities Chair
Whew!