GMS Work Day
Club members are occasionally called upon to do a little work for the club. It could be cleaning the gutters at the GMS building, cleaning saws in the workshop, painting display cases, etc.
It can be hard work, but members are often rewarded with pizza or a pot-luck lunch and a special auction just for members who help!
Proceeds from work day auctions are added to the club's building funds to help us improve and maintain our wonderful home!
So, when duty calls, please come help! You never know what you will be doing or what you will come home with!
If you have any questions regarding facility work days, please send email to the facilities chair at .
If you have any questions regarding work day auctions, please contact Kim Cochran.
Facilities Work Day Message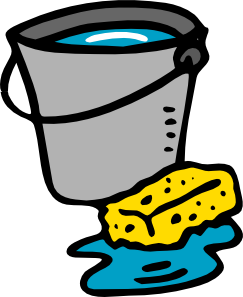 Date: Saturday, June 18, 2022
Time: 10:00am (includes lunch and auction for volunteer workers)
Location: GMS Building

The next workday will be on 18 Jun 2022 at 1000. General cleanup and cleaning will be followed by lunch and a short auction for workers only. Please come ready for inside and outside work.
Respectfully submitted,
Bill Waggener
Facilities Chair
Whew!