Winter Adopt-A-Highway
What do GMS members look for in a Winter Wonderland -- road trash!
That's right! Time to clean up our adopted highway!
Our mile along Steve Reynolds Boulevard is right by our club building, so once we are done cleaning up the road, we clean up on GMS goodies for the volunteers!
If you have any questions regarding GMS Adopt-A-Highway, please send email to
Adopt-a-Highway Message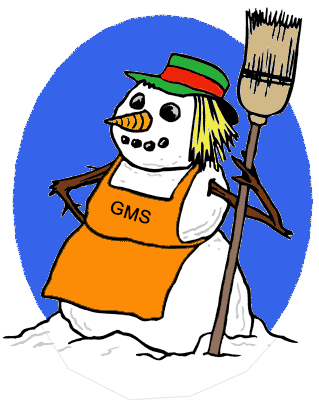 Date: Janaury 29, 2022
Time: 10:00 am
Location: GMS Building

It is the beginning of a new year, and once again it is our turn to keep the stretch of Steve Reynolds Blvd clear of trash. We are committed to pick up four times a year. Our first clean-up is scheduled for January 29.
We will meet at 10:00 AM at the clubhouse.
Depending on the number of volunteers, it should take no longer than 1.5 hours to complete.
Happy New Year and rock on.
Juergen Poppelreuter
Adopt-a-Highway Chair
Let's keep it clean!