Fossil Section
A Special GMS Group
for People Interested in Fossils
Fossil Section Meets
Second Monday
Every Month
Fossils are a unique way to get a glimpse of the past. Life (and sometimes death) is immortalized in stone.

These enigmatic rocks are formed many different ways and there is so much to learn from them. Please join us at the fossil section to learn more.

Click here for articles about fossils.
Click here for a link to a website devoted to Georgia fossils.

If you have any questions about Fossil Section, please contact Fossil Section chair Kim Cochran.

Fossil Section Message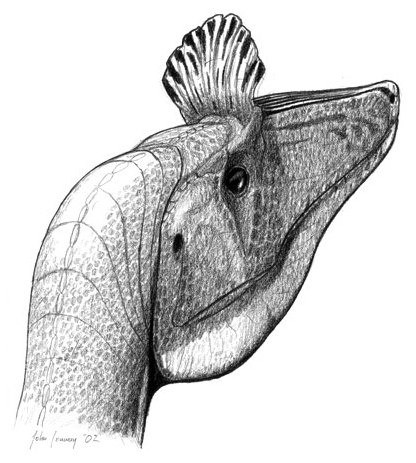 Jurassic Antarctican theropod dinosaur Cryolophosaurus ellioti

John.Conway~commonswiki assumed (based on copyright claims). [GFDL (http://www.gnu.org/copyleft/fdl.html) or CC-BY-SA-3.0 (http://creativecommons.org/licenses/by-sa/3.0/)], via Wikimedia Commons
Date: Monday, January 14, 2019
Time: 7:30 pm
Topic: Fossils of Antarctica
Location: GMS Building


Kim Cochran will be speaking on fossils of Antarctica. Hope to see you there.
Kim Cochran,
Fossil Section Chair
Click below for a map and directions