GENERAL MEMBERSHIP MEETING
Meetings are 7:30 pm the first Monday of each Month
4138 Steve Reynolds Boulevard
Norcross, GA 30093-3059


Visitors and Guests are Welcome!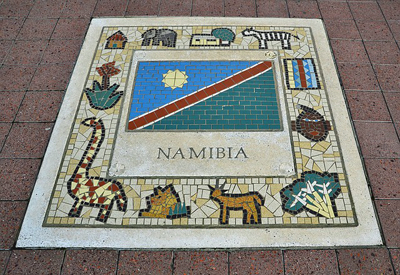 Date: August 7, 2017
Time: 7:30 pm
Location: GMS Building
Speaker: Bob Madden
Topic: Namibia


This month our speaker will be the world traveler Bob Madden of Rome, Georgia. Bob will speak on the world renowned mineral collecting found in the country of Namibia. The country's landscape contains three areas of volcanic intrusions which is the origin of its vast mineral wealth. It is abundant in aquamarine, amethyst, topaz, and tourmaline. We will hear from Bob's own experiences on the where to go and what it is like to be in Namibia.
Tom Batcha
Vice President of Programs and Special Events Chair
---
General meetings are usually on the
first Monday of the month
. If this date falls on a holiday, the general meeting will be on the
THIRD
Monday of the month. In June, the annual picnic and auction replaces the general meeting and is held on a Saturday.
Click the arrow for a list of past speakers
Click below for a map and directions