GENERAL MEMBERSHIP MEETING
Meetings are 7:30 pm the first Monday of each Month
4138 Steve Reynolds Boulevard
Norcross, GA 30093-3059


Visitors and Guests are Welcome!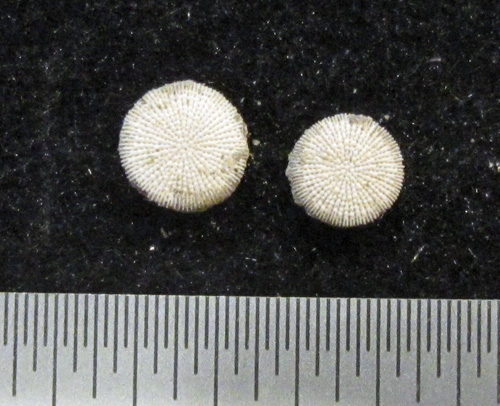 Micrabacia (aka 'button' corals) from a GMS field trip
Date: September 9, 2019
Time: 7:30 pm
Location: GMS Building
Speaker: Meredith Jones and Cameron Muskelly
Topic: FOSSIL Project Imaging and Digitization


In July, the University of Florida, museum of Natural history held a two-day digitization workshop. The workshop focused on common photography and imaging software techniques to take research grade photos of fossils.
Two of our members, Mere Jones and Cam Muskelly, applied and were invited to participate.
At our meeting, Mere Jones and Cam Muskelly, will share their experience with us and hopefully teach those of us who try to take pictures of fossils and rocks, to take great pictures.
Looking forward to seeing you all at the meeting.
Juergen Poppelreuter
Vice President of Programs
---
General meetings are usually on the
first Monday of the month
. If this date falls on a holiday, the general meeting will be on the
THIRD
Monday of the month. In June, the annual picnic and auction replaces the general meeting and is held on a Saturday.
Click the arrow for a list of past speakers
Click below for a map and directions