GENERAL MEMBERSHIP MEETING
Meetings are 7:30 pm the first Monday of each Month
4138 Steve Reynolds Boulevard
Norcross, GA 30093-3059


Visitors and Guests are Welcome!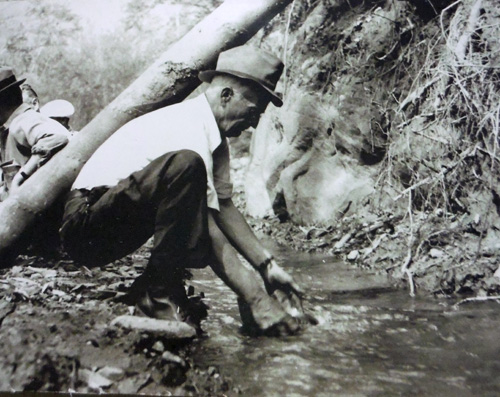 Date: November 5, 2018
Time: 7:30 pm
Location: GMS Building
Speaker: Jose Santamaria
Topic: Gold Rush in Georgia


Hello fellow GMS members.
This is my first announcement as your newly elected VP of programs. First I would like to thank my predecessor Tom Batcha for an outstanding job in the past and hope that I can fill his shoes and provide you with speakers of the same quality. Having said that, it is my pleasure to announce Jose Santamaria, Executive Director of the Tellus Science Museum, as my first speaker for the November General meeting. Jose has given many interesting talks in the past and filled the clubhouse. His talk for November will be about the Georgia goldrush, and I am sure it will be interesting and educational for all.
Looking forward to seeing you at the meeting.
Juergen Poppelreuter
Vice President of Programs
---
General meetings are usually on the
first Monday of the month
. If this date falls on a holiday, the general meeting will be on the
THIRD
Monday of the month. In June, the annual picnic and auction replaces the general meeting and is held on a Saturday.
Click the arrow for a list of past speakers
Click below for a map and directions