GMS Field Trip
If you have any questions about field trips send email to
GMS Field Trip
Ordovician Fossils and Geodes in Tennessee
Sunday, May 20, 2018
Once again I was not there to enjoy another fun GMS field trip; however, Robert Spinks, Rose To, and Teresa Curl graciously took some photos. As Charles reports, it was a well-attended trip and there were a lot of interesting finds. Heat earlier in the day encouraged some swift collecting at the first site and rain cancelled the third site, but the second site was fun and productive. Among the specimens collected were lots of little brachiopods, a beautiful nautiloid, some superb crinoid fossils, a gorgeous fossilized coral, and, as always, several pretty geodes. Many thanks to the property owners for allowing us to visit these great sites, and many thanks to Charles for arranging another fun trip.

Lori Carter
On behalf of Charles Carter, GMS Field Trip Chair
e-mail:

Photo by Robert Spinks
Nautiloid, probably
Orthoceras
Photos by Rose To
Rose To found these cool crinoid stems in matrix
Photo by Teresa Curl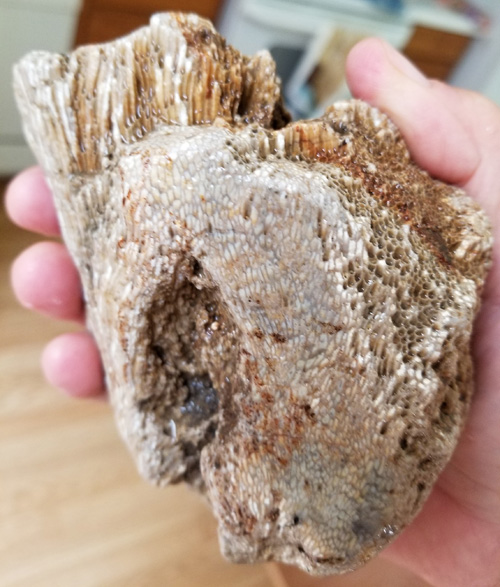 Teresa Curl found this superb coral specimen
Photo by Teresa Curl
Teresa also found this fantastic fossil plate
Photo by Lori Carter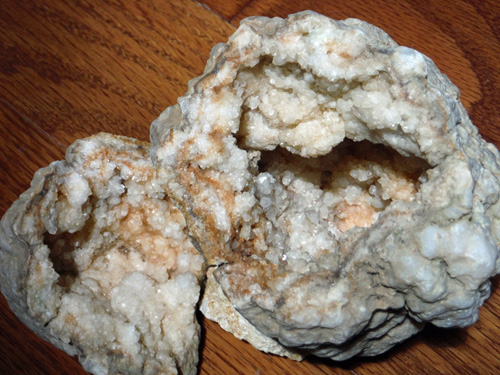 Pretty geode!
Click below for field trip policies