Member of Southeast Federation
of Mineralogical Societies
4138 Steve Reynolds Boulevard
Norcross, GA 30093-3059
Associated with American Federation
of Mineralogical Societies
Welcome to The Georgia Mineral Society!

Click Pictures and Calendars Below for Current News and Information
Next General Meeting
Annual Picnic



Saturday, June 1, 11:30 am
Just for kids!
Lots of Fun!
Margaret Ronan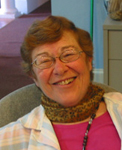 October 21, 1951 - April 10, 2019
Join GMS!
Membership has Advantages!
Holly Camp Memorial
Earth Science Education
Mini-Grants
Application Deadline September 1
Volunteers Needed!!!
Click here (Also under Club Info menu, Membership, Volunteers Needed)
Click the Rockhound to
Learn About GMS!
"Earth first, we'll collect on the other planets later..."